Experience Sourcing Playground's
Intelligence Network
So you need to...
source a product
reassess a product range
launch a new range
or need a new supplier for
a new product category
Search our platform by your product and/or market need and unlock your Sourcing Playground network.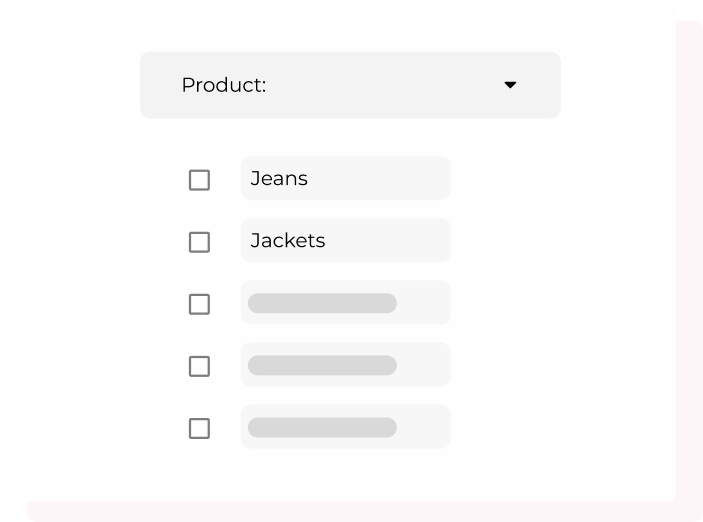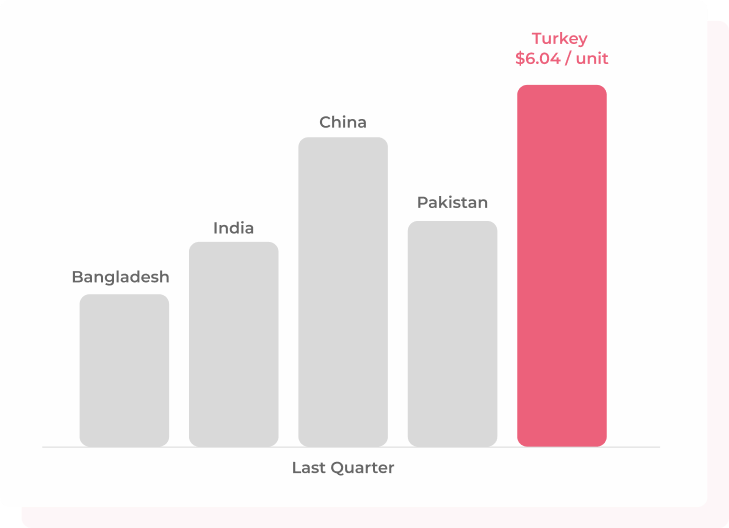 Discover your best markets
Get in-depth data to find and evaluate different markets' pricing and production trends to find the strongest market for your brand and products
Check out your competitors
Obtain insight into the markets and factories your competitors are in for each of their products . . .
. . . and get confidence in that market's capabilities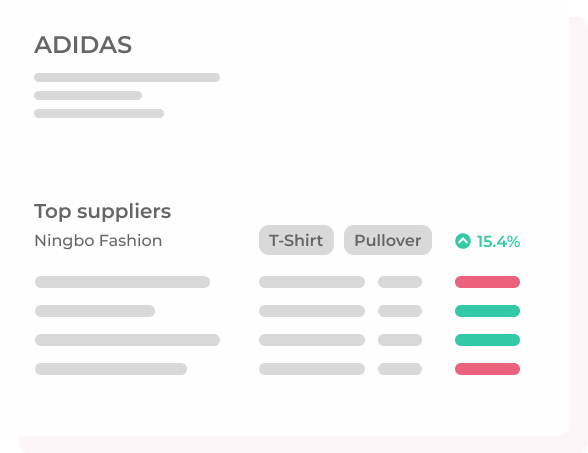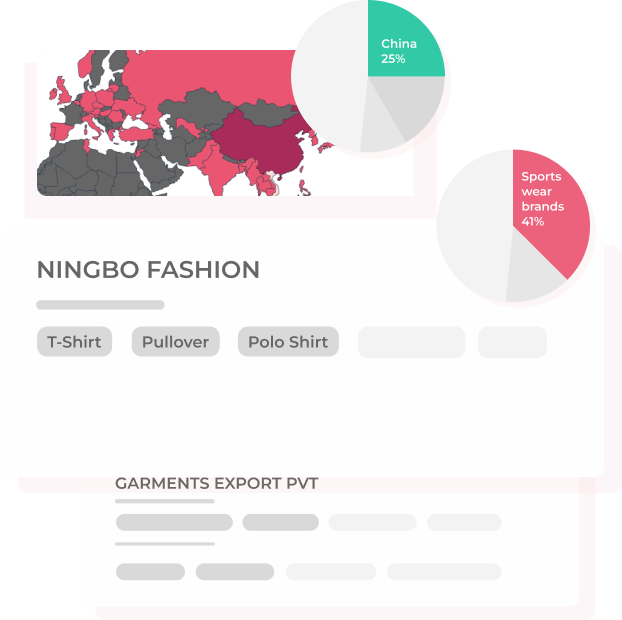 Gain trustworthy connections
Know which factories to talk to with the intelligence on:
top markets
top factories
brands they work with
top products they manufacture
Access clear factory insights
clients details
production volumes & details
ESG certifications
factory capabilities
Not ready yet? Check out our FAQ and Technology page for more details.
A solution for...
Supplier Management Teams
Optimise existing suppliers' bases • Transparency into suppliers' capabilities and capacity • Insight into top markets and factories • Access the latest market analysis • Discover suppliers that competitors rely on
Quality & Sustainability Teams
Transparency into suppliers' production capabilities • Ensure suppliers' ethical and sustainability standards • See all accreditations and certifications for factories • Insight into up-and-coming innovative markets
Quickly perform informed sourcing strategies • Competitive insights into competitor markets • Transparency into market capabilities • Increase speed to market • See the latest up-to-date market analysis
TRUSTED BY




What industry experts say...


"With Sourcing Playground we've been able to gain much deeper insight into our supply chain than we thought possible"

Jack Wise
Partner, John Lewis


"Sourcing Playground will open up economic opportunities for social enterprises to work with brands & companies they wouldn't have found before. And with social compliance growing more important it will help promoting better, fairer sourcing"

Erinch Sahan
Chief Executive, WFTO


"Sourcing Playground  allowed us to source new suppliers during Covid-19, faster"

Eddie Latham
CEO, Velocity


"After more than 20 years supporting responsible sourcing, I'm thrilled to see Sourcing Playground in the game. They do exceptional work."

Scott Poynton
Founder, The Forest Trust

"Sourcing Playground is solving a huge problem in the fashion industry by closing the gap between suppliers and retailers."

Elizabeth Stiles
Fashion brand consultant
As Seen In




Elevate your sourcing strategy now