Careers
Fancy joining our team? Our current job openings are listed below.
Current Job Openings
* Python/Django Developer. Open to UK residents only.
* Working with a small, dynamic team based in Bournemouth, UK
* Flexible Hybrid setup (office + remote) or Fully Remote for the right candidate.
* Potential to make a real difference to a fast-growing tech company in the retail sector
* Salary: Please include your base salary expectations. We're a small but growing company and we want to make sure we're on the same page. We pay competitively but we don't believe in wasting your time or ours if we don't align.
Overview
At Sourcing Playground we're on a mission to revolutionise manufacturer and supplier sourcing for consumer goods and retail sectors. We provide data and business intelligence on global suppliers to improve the sourcing and qualification process for strategic and sustainable sourcing. We're growing fast, securing contracts with major UK and US retailers and we've recently been awarded Innovate UK grant funding to develop our ground-breaking sourcing technology.
We're looking for a developer who shares our passion for pushing the envelope. As a key member of the team, we're looking for someone with extensive experience with Python, Django and data science.
We're a young team and we're looking to bring onboard a candidate who wants to make a difference and put their full range of skills to use with a project that offers unlimited possibilities.
Whilst set up as remote-first since 2017 with a large proportion of the team remotely based, we are open to either a mix of in-office & remote working or fully remote for the right candidate.
The role & responsibilities:
Help to architect and develop new product features and improve existing functionality
Write reusable, scalable, and maintainable code
Primarily back-end work but some front-end experience is needed
Experiment and implement product features and iterations
Performance tuning and task automation
Manage testing and bug fixes
Work collaboratively with project lead to understand end user requirements and provide relevant technical solutions
Career progression opportunities: lead developer
Who we're looking for:
A passionate back-end developer with professional experience eager to be challenged and to make a difference on an exciting project
A back-end developer with some front-end experience
Significant experience with Python and Django
A candidate that is interested in data science and experimenting with machine learning tools
Willing to work in a hybrid setup: in-office & remote working (office located in Bournemouth, UK) or fully remote.
Thrive in a fast-paced environment, able to adapt, iterate quickly and work under pressure
Drive, Grit, Team Oriented: strong desire to learn and improve
Must be self-motivated, adept to solving problems and able to work independently
We're keen to welcome a new member to invest in and grow with us.

Requirements:
At least 2 to 3 years professional experience as a back-end developer (or less if significant side project experience).
Extensive experience with Python, Django, Pandas
Extensive experience working with databases (PostgreSQL / MySQL)
Experience of Git source control and release management
Good working knowledge of front-end technologies, such as JavaScript, HTML5, and CSS3
Bonus points:
A passionate programmer that has created side projects
Familiarity with Amazon Web Services (AWS)
Experience with Slack, Trello.
Sourcing Playground is an Equal Opportunity Employer and is Committed to Workforce Diversity.
Apply for this job below
Why Sourcing Playground?
Sourcing Playground is a UK based SaaS for procurement, sourcing, and supply chain professionals founded in 2017.
Our mission is to enable FMCG companies to connect and work in confidence with their ideal supplier.
After being selected for following on investment from Innovate UK we're off to an exciting start to 2021!
💻 Remote working or hybrid in-office setup
🔀 Flexible job design & hours
📈 We're growing fast, with career progression opportunities
🧑‍ Young, dynamic team
💡 We want to foster creatives, so we encourage side projects
💚 Be part of a solution focussed on sustainability
🛠A challenging project, allowing you to develop your craft
If this sounds like a good fit we would love to hear from you!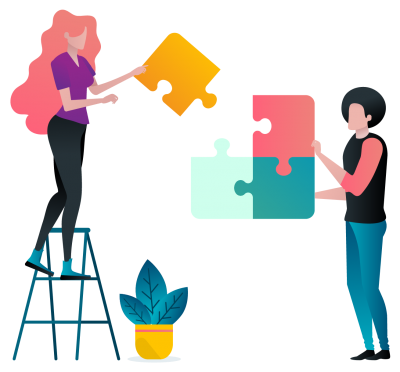 Company Values
Play together, as a team
Be part of the community
Work to make things better
We're here to make a difference and do it with passion
Open ground
Everyone has a voice
Challenge yourself
Better yourself, your work to become your best self
Enjoy the ride
Enjoy the changes and new experiences. Be part of the journey