Panjiva Vs Sourcing Playground
Discover how we differ from conventional trade data platforms like Panjiva, by providing additional insights that goes beyond just import and export statistics.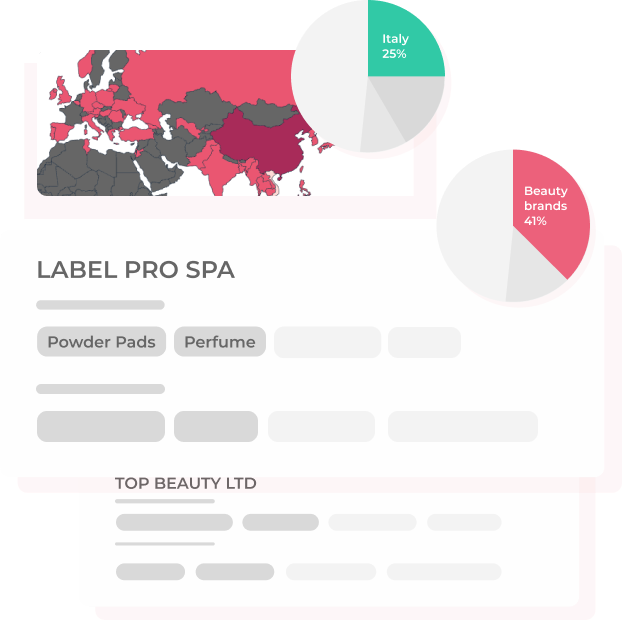 Find The Best Suppliers For Your Needs With AI
Our AI Explorer, empowers you to select product segments and references, suggesting the best suppliers who specialize in your chosen products. This feature optimizes supplier selection, reducing time, and costs while improving the accuracy of your supply chain.
Meet Your AI Sourcing Assistant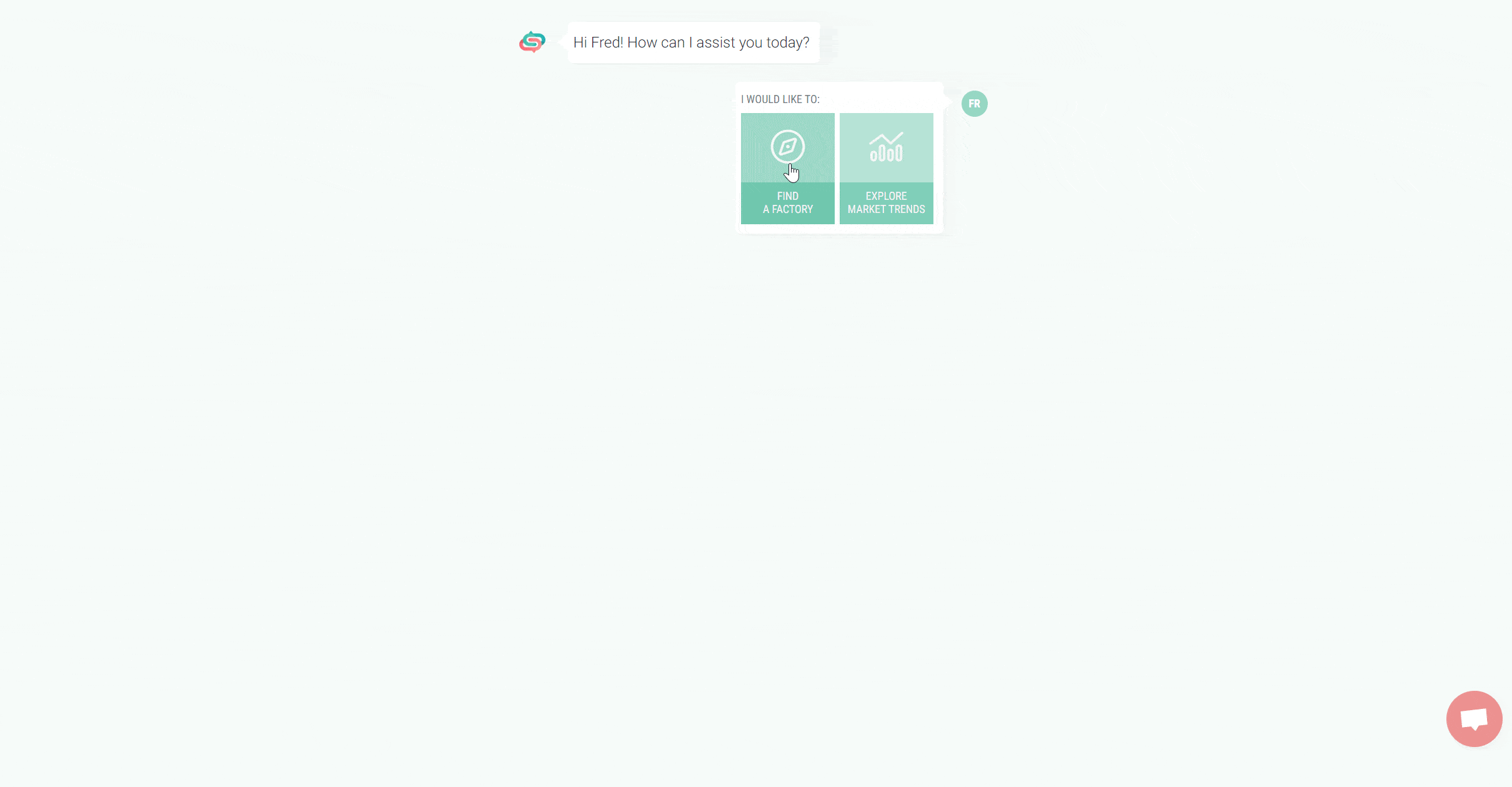 Discover factories, examine pricing trends, and more by simply asking our AI assistant.
Example: Find relevant jumper & pullover suppliers,
Comprehensive Data Sources
Unlike platforms that rely solely on import/export data, Sourcing Playground goes a step further. We utilize additional data sources, providing a richer, more comprehensive view of the global supply market.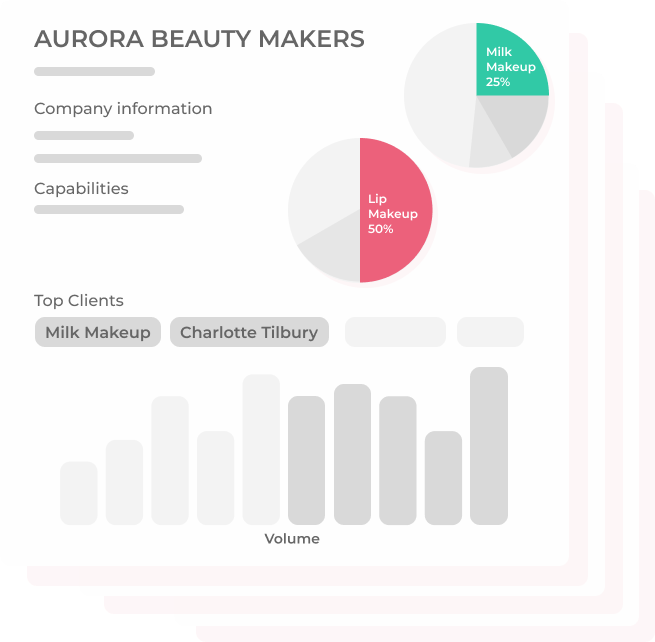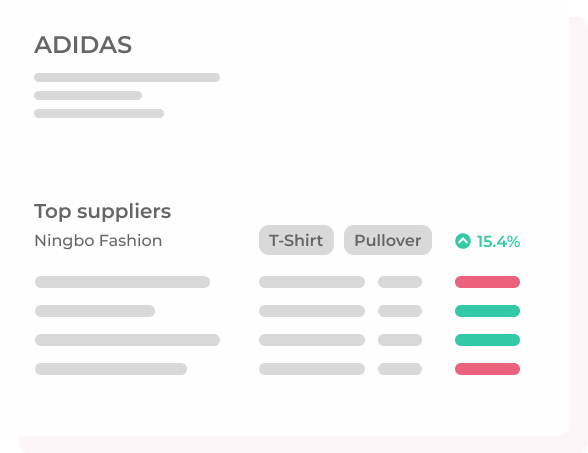 Curated Data for Powerful Insights
We curate our data meticulously, grouping and categorizing companies into distinct segments like "Fashion High Street", "Beauty & Cosmetics", "Consumer Electronics", etc. These powerful insights assist in making informed decisions, making your sourcing process more strategic and effective.
In-depth Country Level Insights
At Sourcing Playground, we offer comprehensive country-level insights and trends that outshine conventional platforms. Our data covers all transport methods, including sea, air, and land, facilitating strategic sourcing decisions like nearshoring with accurate pricing insights.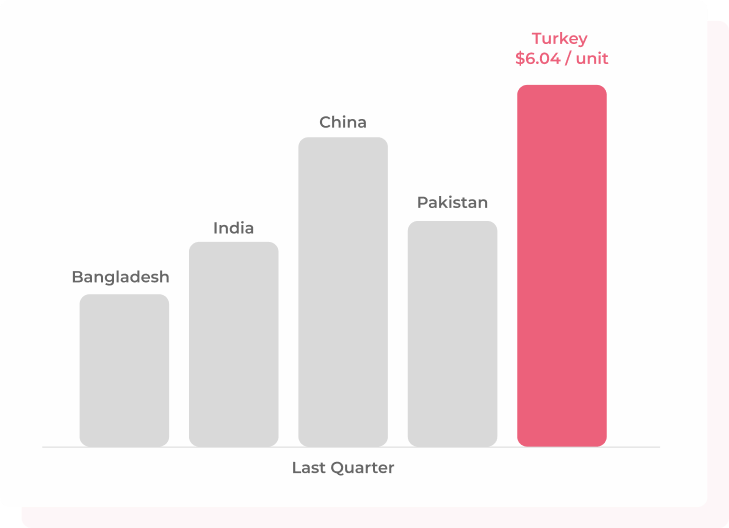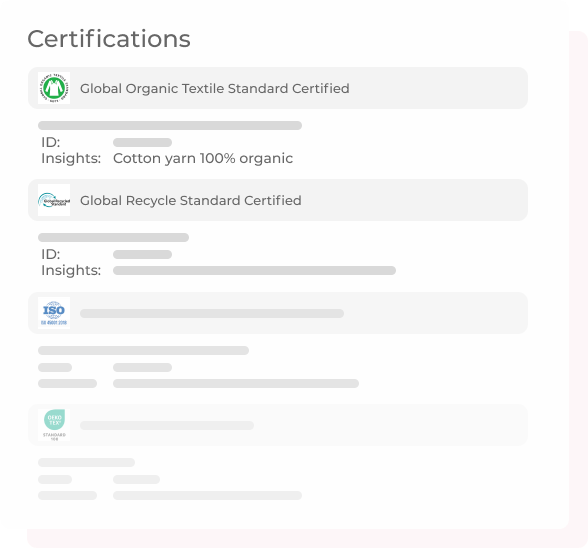 Certification insights
Sourcing Playground provides an extensive database of certification data, incorporating over 100,000 certification records such as Organic Cotton, Recycled Materials, Labour Standards, Harmful Substances, Other Materials, and a comprehensive collection of ISO standards, streamlining your search for certified and trustworthy suppliers.
And more!
Grouped Supplier Records
Sourcing Playground enables users to group together supplier records, giving a fuller picture of the supplier landscape and making comparison more straightforward.
Advanced Shipment Data Access
Access raw shipment data effortlessly and filter according to your needs with our advanced options, allowing you to uncover hidden opportunities and monitor market trends.
Easy HS Code Search
We simplify HS code search with clearly labeled tags such as "Dresses & Skirts", "Gloves", "Lip Make-up", "Speakers" etc. This user-friendly feature saves time and avoids confusion.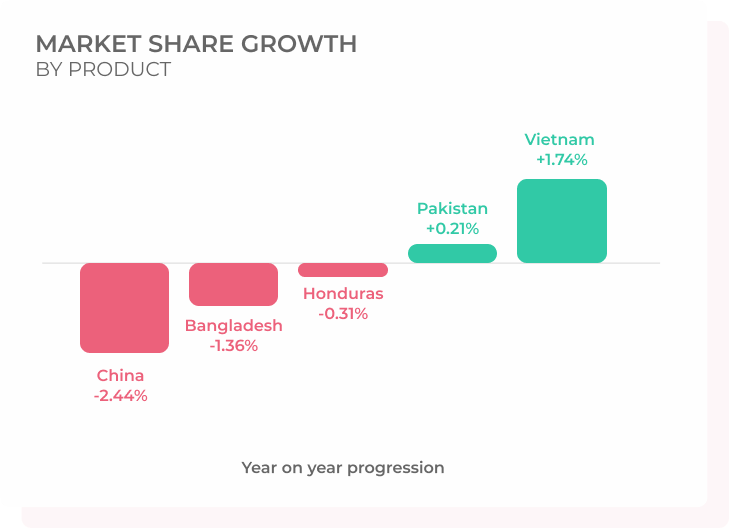 When Panjiva is Your Best Choice
For Trade Data Analysis:
Panjiva shines when it comes to analyzing import and export data. Its robust platform provides an extensive array of statistics and insights derived from trade data only, making it an excellent choice for businesses that primarily need this type of information.
For Information on Shipment Companies:
If your primary focus is on detailed insights about shipping firms, including their performance and reliability, Panjiva's extensive database is an excellent resource. It offers comprehensive profiles of global shipping companies, making it a top choice for businesses keen on studying the shipping landscape.
When Sourcing Playground is Your Best Choice
For Supplier Sourcing:
With our powerful Explorer feature, Sourcing Playground excels in sourcing suppliers that specialize in your product segments, streamlining your sourcing process.
When You Need to Analyse Product & Market Segments:
Our curated data, segmented into categories like "Fashion High Street", "Beauty & Cosmetics", "Consumer Electronics" etc. Sourcing Playground provides actionable insights for businesses in these sectors.
When You Need to Explore New Countries:
Sourcing Playground offers detailed country-level insights, including all transport methods, providing strategic information for decisions like nearshoring.