Find a factory to make your products
Are you looking to produce a new line of products? Discover verified factories tailored to your needs, and streamline your sourcing process.
Welcome to Sourcing Playground, where your quest for the ideal factory becomes a manageable, even enjoyable, process. Let's explore how you can utilize our platform to discover verified factories best suited for your needs.
See it in action in a 3 minute video
Step 1: Multiple Avenues for Supplier Discovery
First things first, Sourcing Playground offers various methods to begin your search for suppliers. Whether you're well-versed in sourcing or new to the game, there's a pathway tailored for you.
Step 2: Leveraging AI for Efficient Searches
One of the most direct approaches is utilizing our AI Assistant. Here's how:
Head to the AI Assistant and click on "Find a Factory."
Articulate your product needs in as much detail as possible. For instance, specifying "knitted cotton trousers" is more effective than a generic "clothing."
The AI will promptly offer suggested product categories based on your input. Take a moment to verify these suggestions; if they don't align, you can easily initiate a new search.
Click "view supplier list," and you're presented with a list of potential suppliers complete with crucial data like client volume, specialization, and recent shipment history.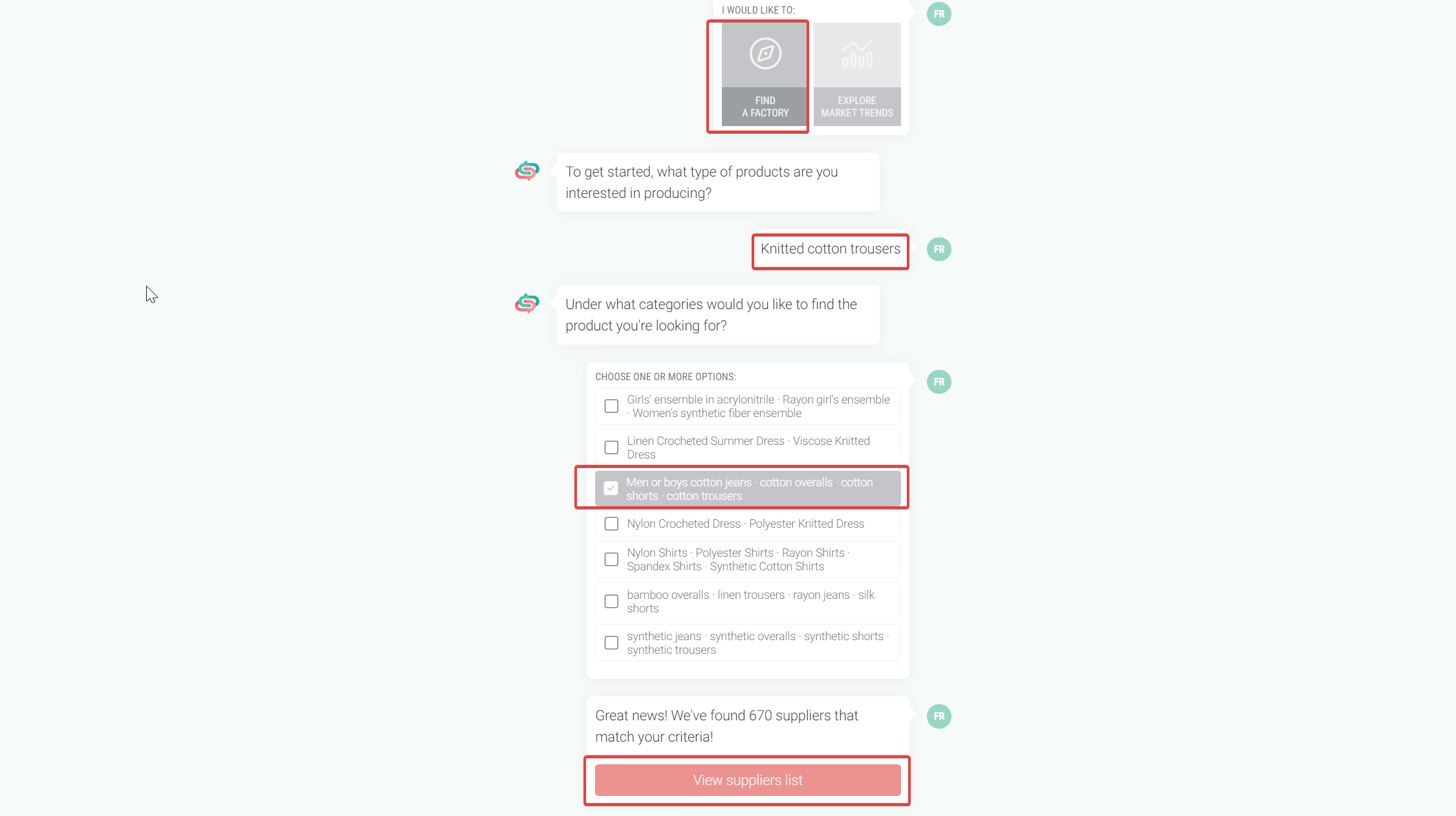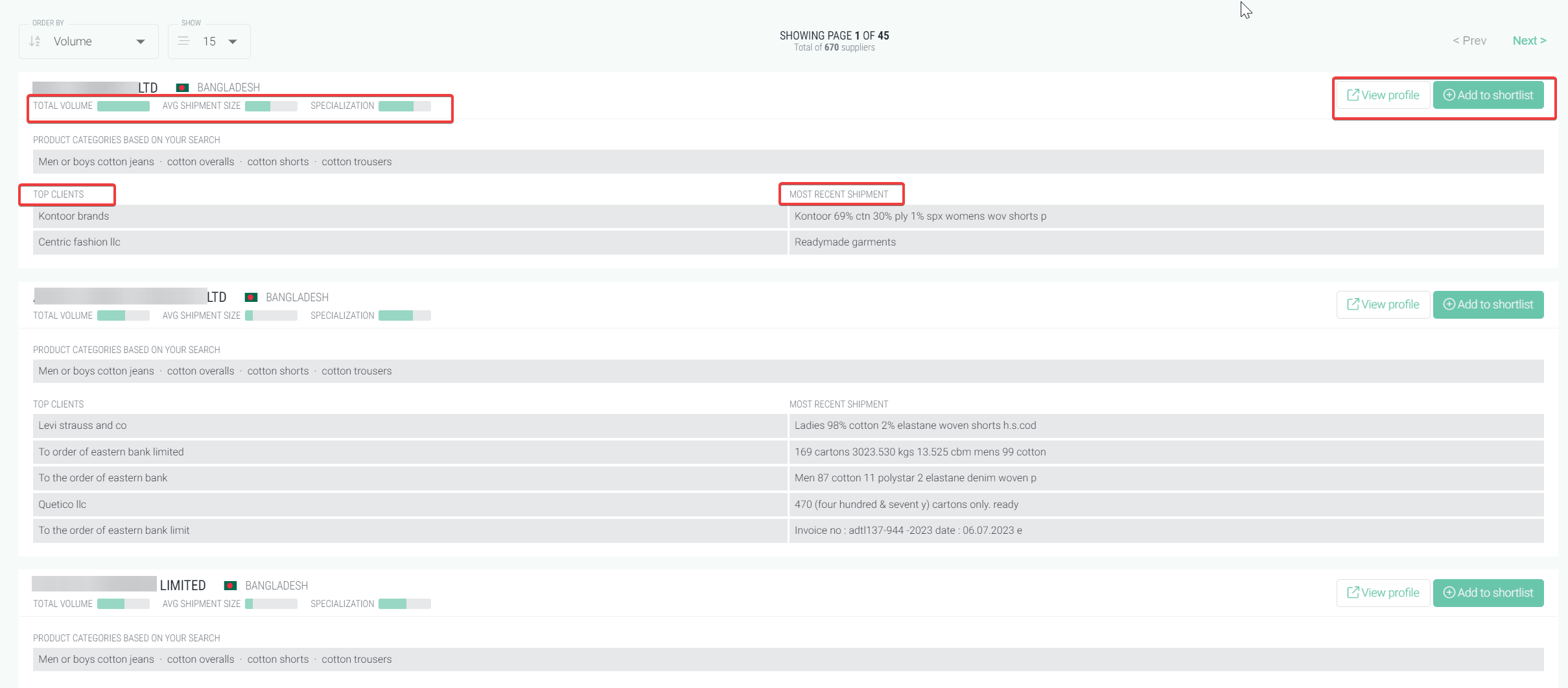 Use the sorting and filtering options to refine your search. You can organize suppliers by volume, specialization, and filter by client and geographic location to find your ideal match.

Step 3: In-Depth Supplier Profiles
Delve deeper into each supplier's profile offering a wealth of additional information. From U.S. export trends to certification details, the platform provides a comprehensive view to inform your decision-making. The "Activity" tab even allows a glimpse into recent shipments, making it easier for you to gauge suitability.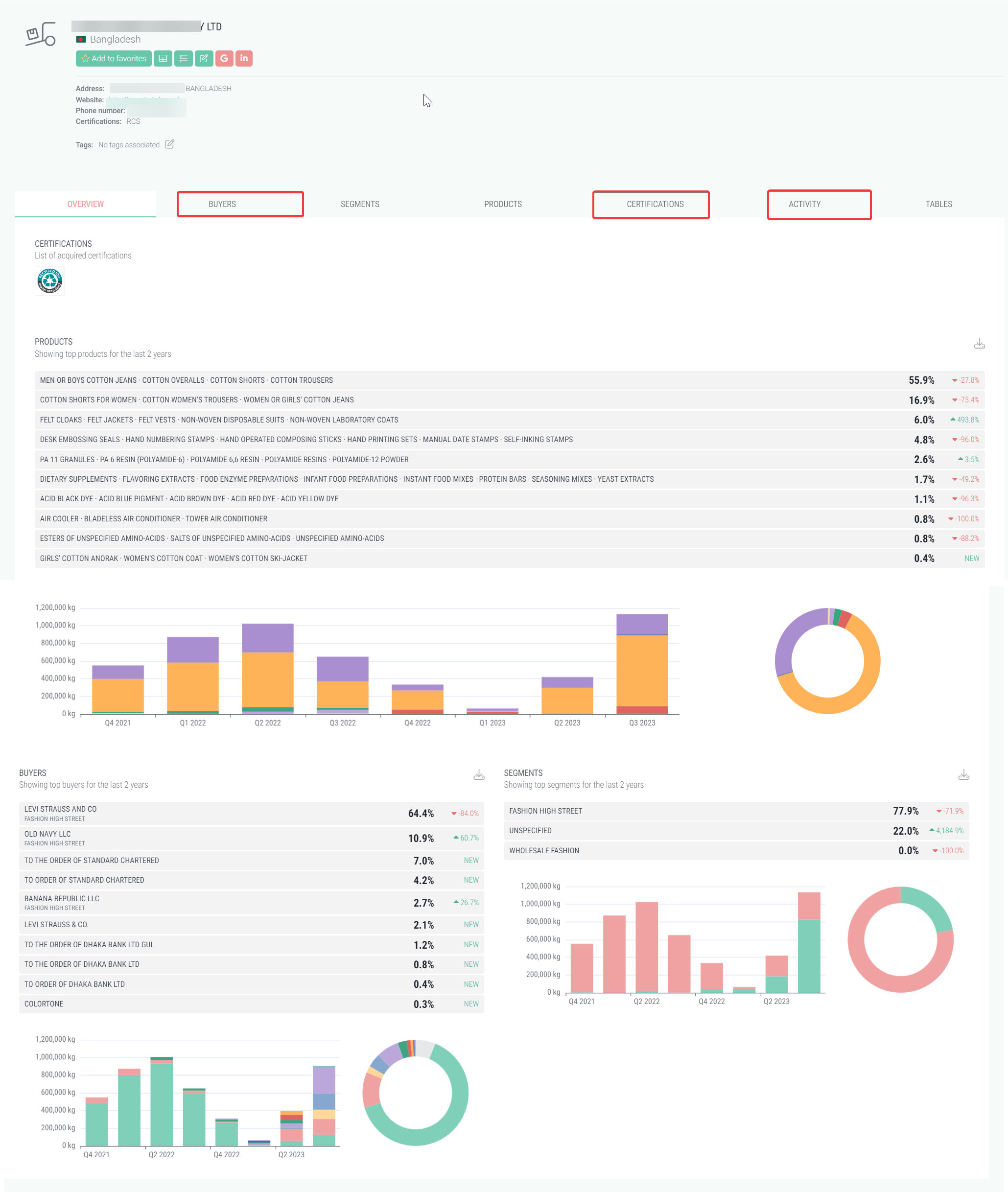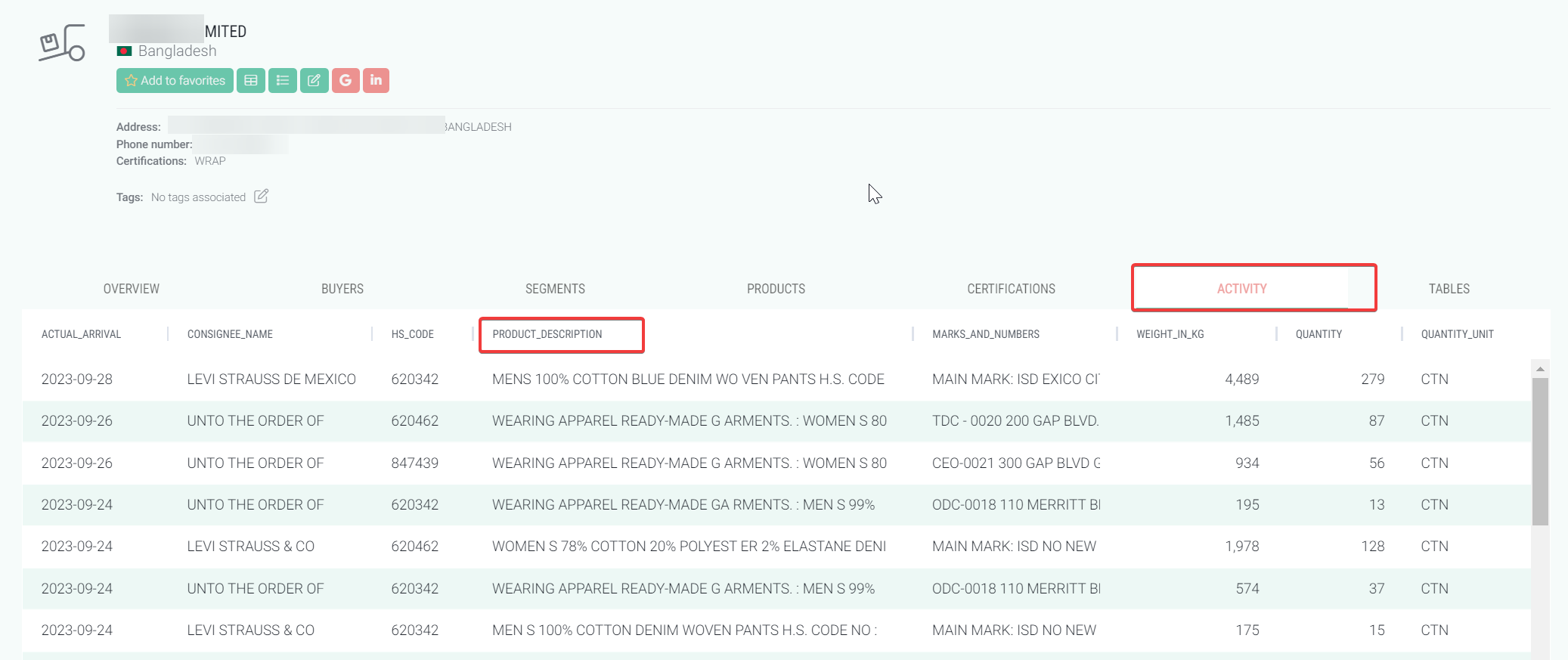 Remember to add promising suppliers to your shortlist. This feature facilitates an easy side-by-side comparison.
Step 4: Research Suppliers via Brands
Another useful strategy is to examine the suppliers of established brands in your segment. Here's how:
Navigate to our "Buyers" page to explore top brands and U.S. buyers.
Select a relevant segment, like "homeware premium," and familiar names in the industry will appear.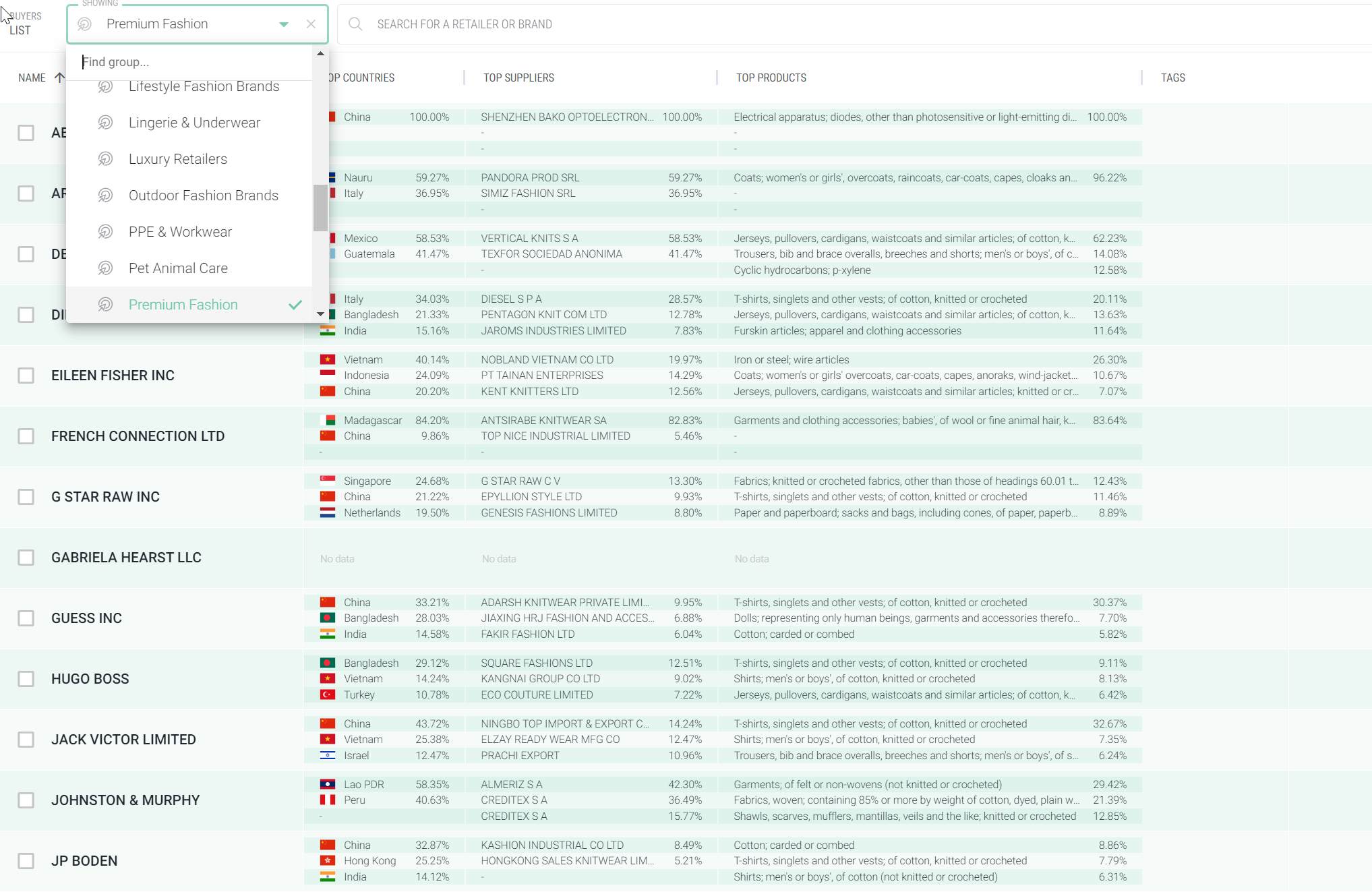 Investigate their profiles to uncover details about their suppliers, allowing you to gather more options.
Find relevant suppliers easily by using the filters on the right. You can filter by products using our presets or HS codes as well as countries.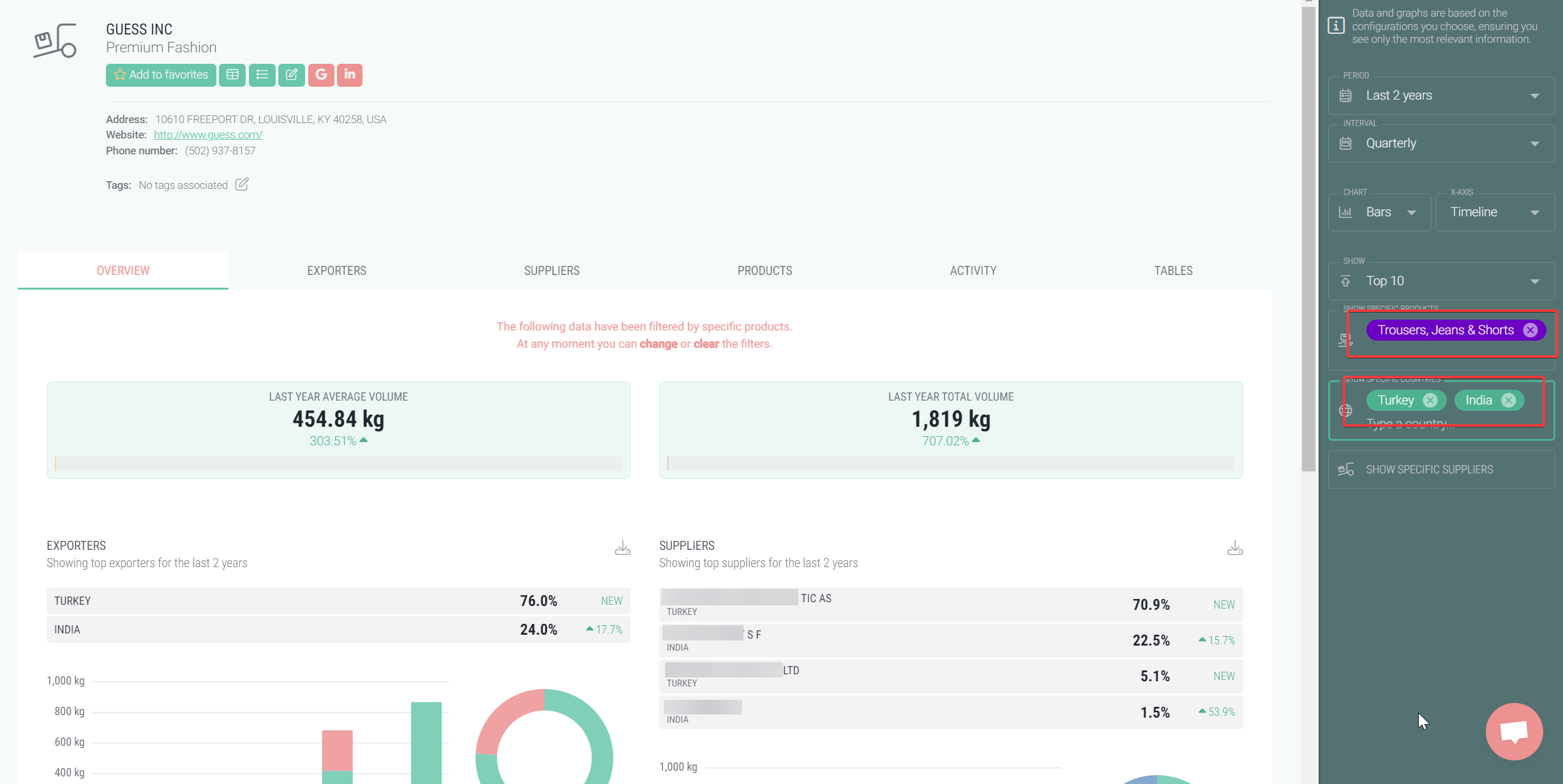 Sourcing Playground aims to simplify your sourcing journey, offering a variety of tools to find, vet, and connect with suppliers. Want to explore more functionalities? Check out our other use cases for additional insights. 
Ready to Get Started?
Once you've explored our use-cases, you're one step closer to making more informed sourcing decisions. Click below to request a free trial or get in touch with our team!