Look up competitors and their factories
Want a competitive edge? Find out where your competitors are sourcing their products and which factories they are working with.
Looking to stay ahead of the competition? The secret may lie in understanding where and how they source their products. Here's a guided tour on how you can uncover this information using Sourcing Playground. Let's jump right in
Step 1: Search for Competing Brands
First things first: let's identify the competition.
Navigate to the "Buyers" page to search for leading brands and U.S. buyers.
Cast a wide net or laser focus? Use checkboxes to select multiple brands for aggregate analysis. Then click "Analyse selected rows."
Short on time? Utilize our curated segments in the drop-down menu at the top left for easy brand discovery. For instance, selecting "homeware premium" reveals brands like Parachute, L'objet, Williams Sonoma, and more.
A simple click on any brand unveils a full profile, complete with supplier data, top sourcing countries, and volume metrics.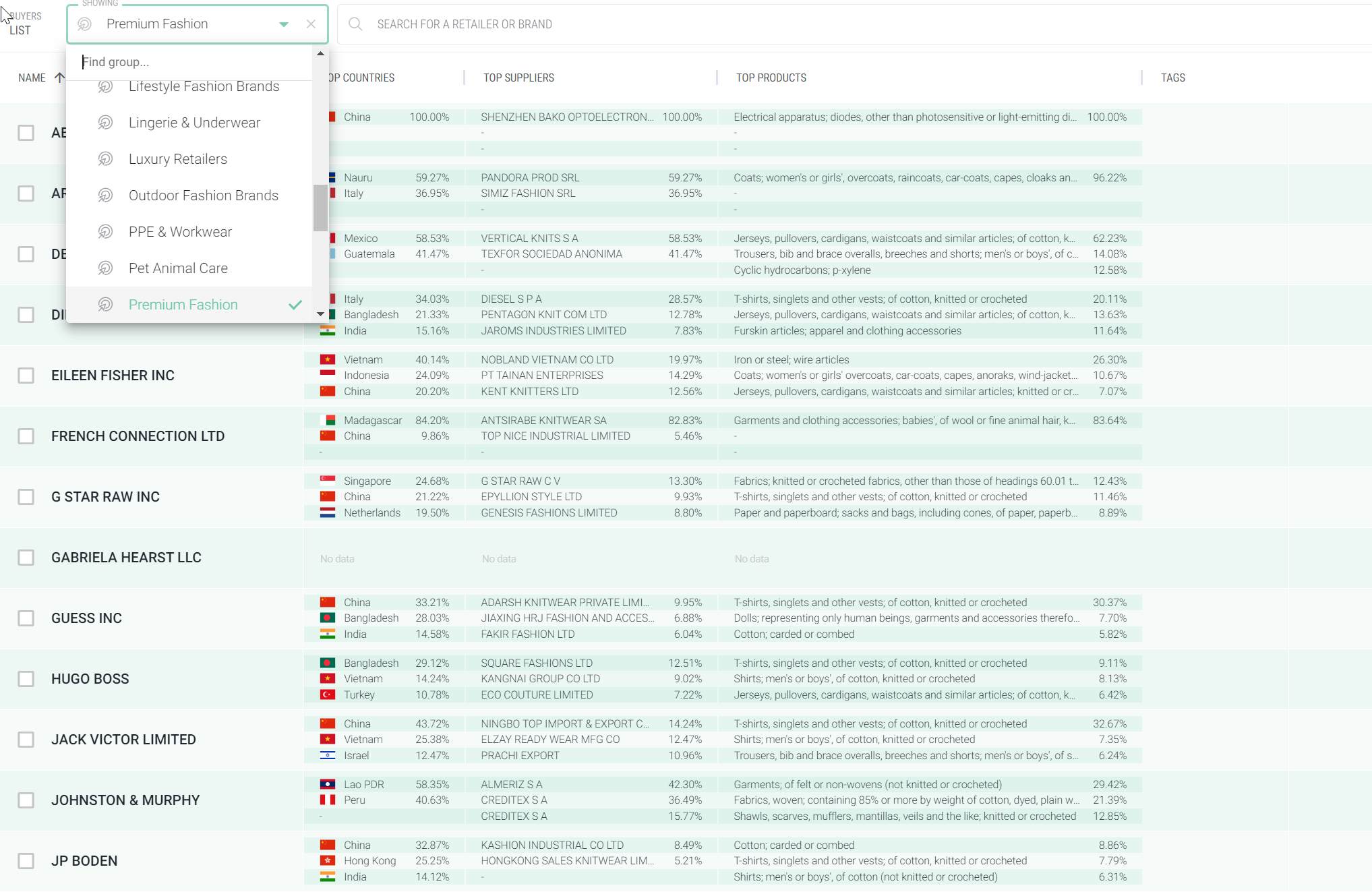 Step 2: Dive Into Supplier Details
Once you've zeroed in on a competitor, it's time to dig deeper:
Use filters on the right to sort suppliers by various categories. Say you're interested in "Home Furnishing" suppliers for Williams Sonoma located in "Vietnam." A few clicks and you've narrowed down the list.
The "Supplier" and "Product" tabs take you further. The former reveals what each supplier ships to the brand, while the latter organizes suppliers by product categories.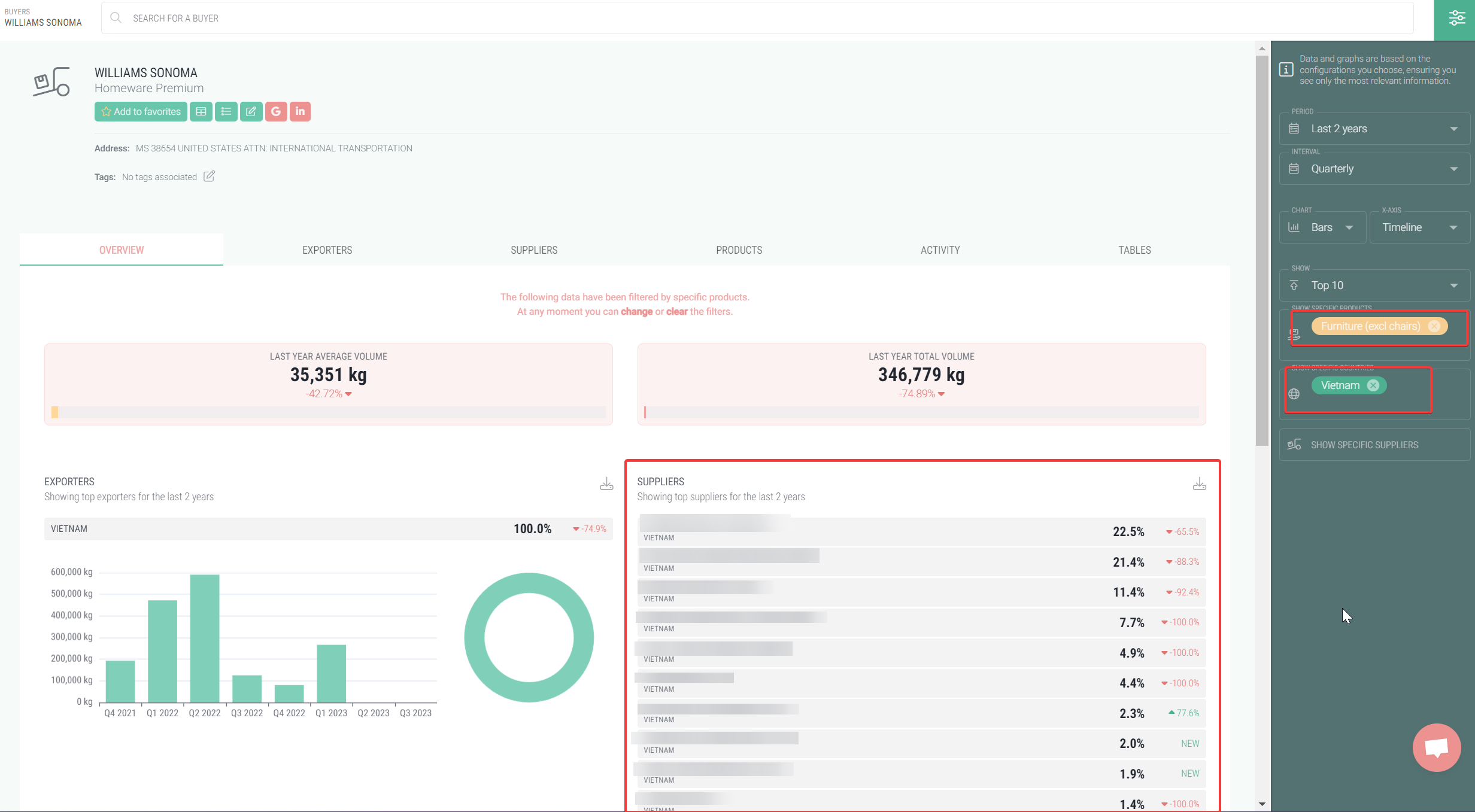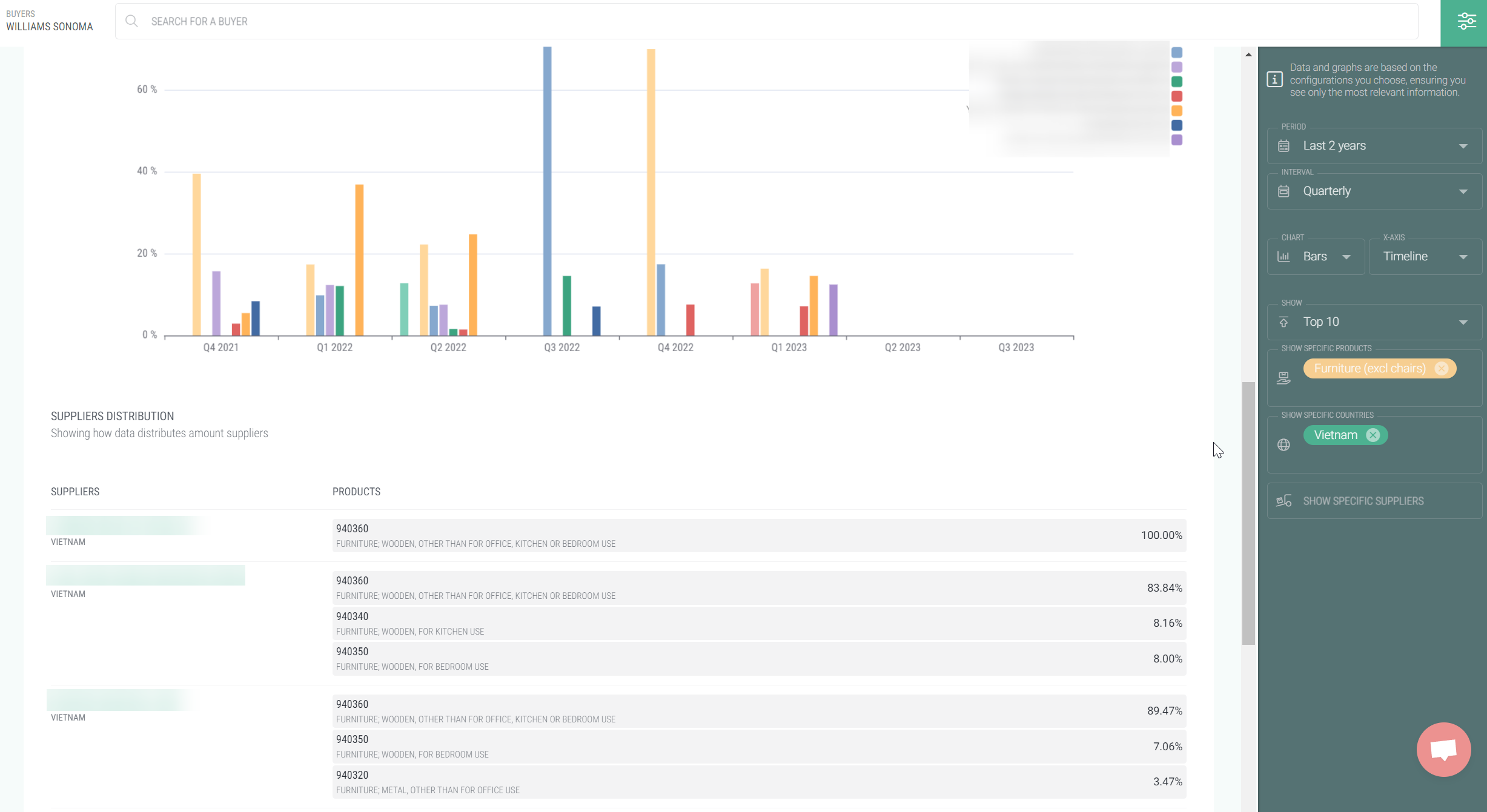 The "Activity" tab is your secret weapon. This section provides details on U.S. sea shipments to the brands, down to the description of goods sent. This feature even allows custom filtering to hone in on the specifics you're interested in.
Eager for more? Click on individual suppliers to explore their capabilities in detail.
From discovering which factories your competitors work with to scrutinizing their import activities, the insights you gain here could be the game-changer you've been looking for. Sourcing Playground has a plethora of other use-cases to explore. Your competitive edge starts here.
Sourcing Playground aims to simplify your sourcing journey, offering a variety of tools to find, vet, and connect with suppliers. Want to explore more functionalities? Check out our other use cases for additional insights. 
Ready to Get Started?
Once you've explored our use-cases, you're one step closer to making more informed sourcing decisions. Click below to request a free trial or get in touch with our team!