Find Prospects Using Import Export Insights
Discovering opportunities and building connections are at the heart of any successful business, and leveraging import-export data is a strategic method to achieve just that.
Venturing into new markets or fortifying your existing presence requires strategy and precision. Shipment data is the treasure trove you've been searching for.
Import-export data from Sourcing Playground offers concrete lead generation opportunities across various industries.
Logistics providers
can identify exporters for new shipping contracts, while customs brokers may find businesses needing assistance with trade regulations.
Trade finance
companies gain insights into active traders for credit services.
Business consultants
use the data for targeted prospect lists, and marketing platforms enhance their B2B offerings with precise data-driven targeting.
Trade associations
also benefit by providing members with valuable business prospects.
Manufacturers
aiming to Sell to the US can use the data to find US buyers and understand the competitive landscape within the US market.
Component Manufacturers
can target end manufacturers that export products to the US, which could incorporate their components into the finished goods.
Marketing and Sales companies
can use the trade data to enhance their B2B lead generation services with targeted sales leads
This data is a critical tool for businesses seeking to expand their client base in the global market.
Let's explore how Sourcing Playground transforms this data into actionable prospects.
See it in action in a 3 minute video
Step 1: Utilize Our AI Assistant
First, we'll use technology to your advantage:
Navigate to "AI Assistant" and select "Find a Factory."
Detail the products you manufacture. Descriptive terms like "Knitted cotton trousers" or "wooden bedside tables" work best.
Review the AI-suggested categories and select those most relevant to you. If it's off the mark, no worries—simply give it another try.
Hit "View Supplier List" to get an extensive list of suppliers based on U.S. shipment data. This list includes details like client names, shipment volume, and product specialization.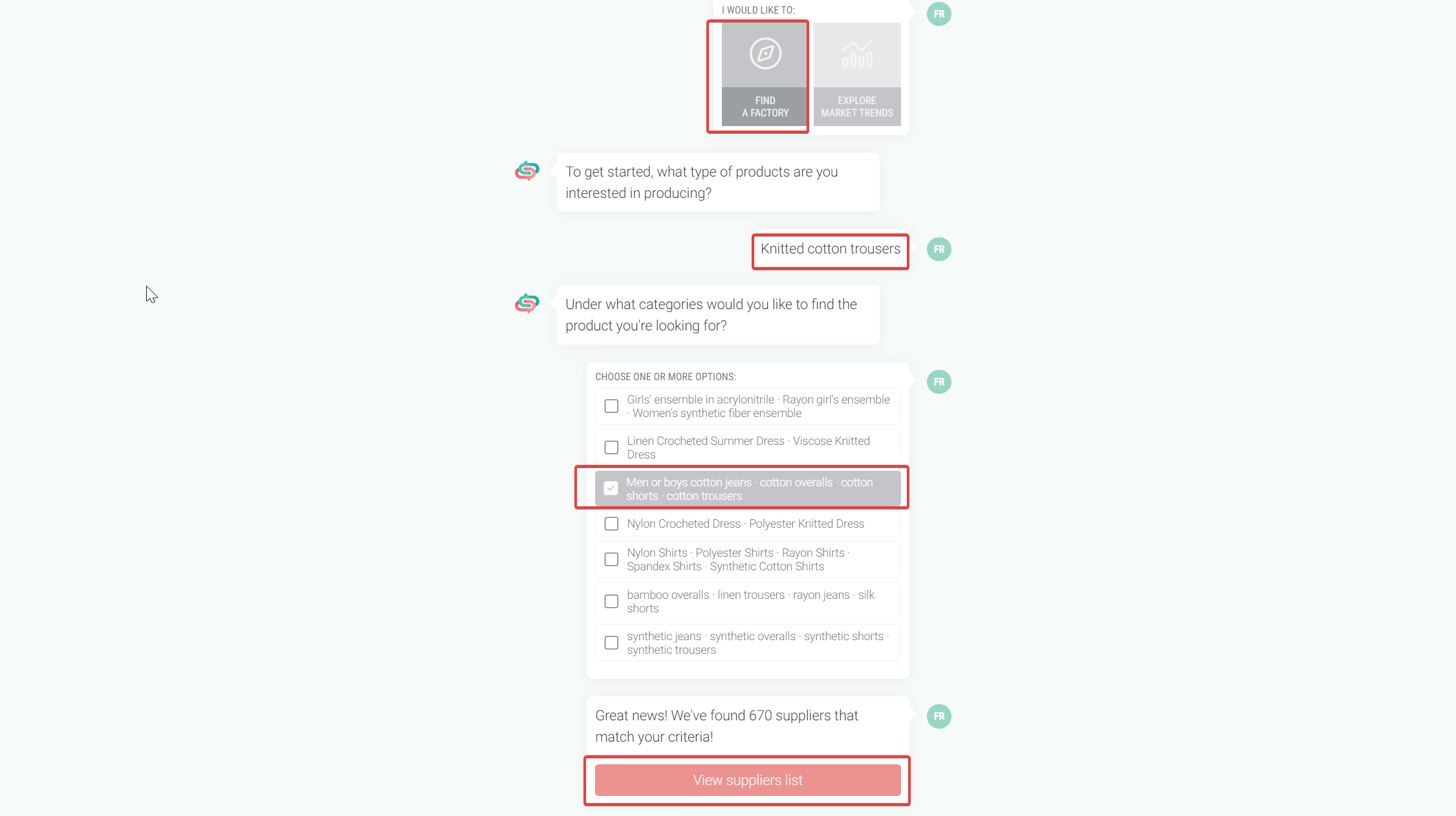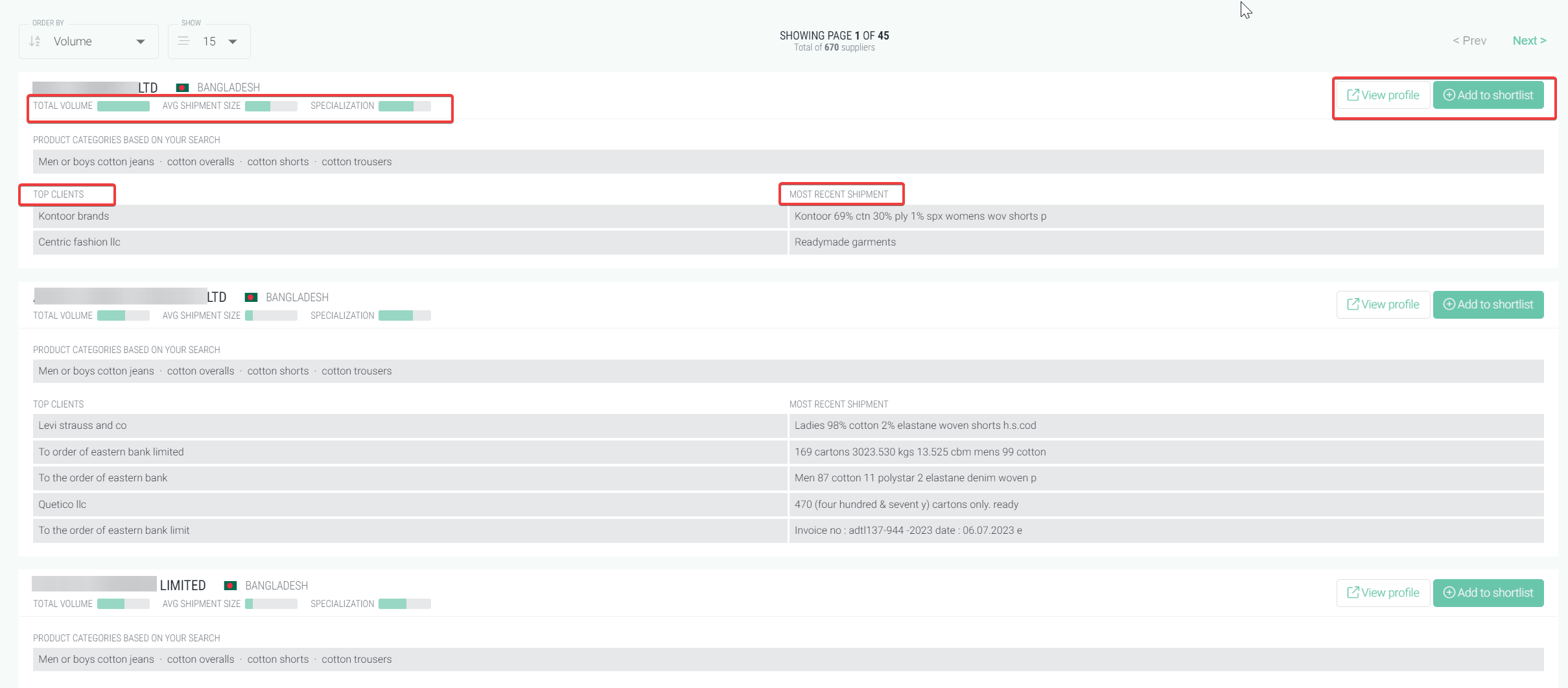 Use filters to sort by volume, specialization, or country to tailor the list to your needs.
Each supplier profile offers more in-depth data, including U.S. export trends and a list of clients. Peek into the "Activity" tab to get recent shipment details.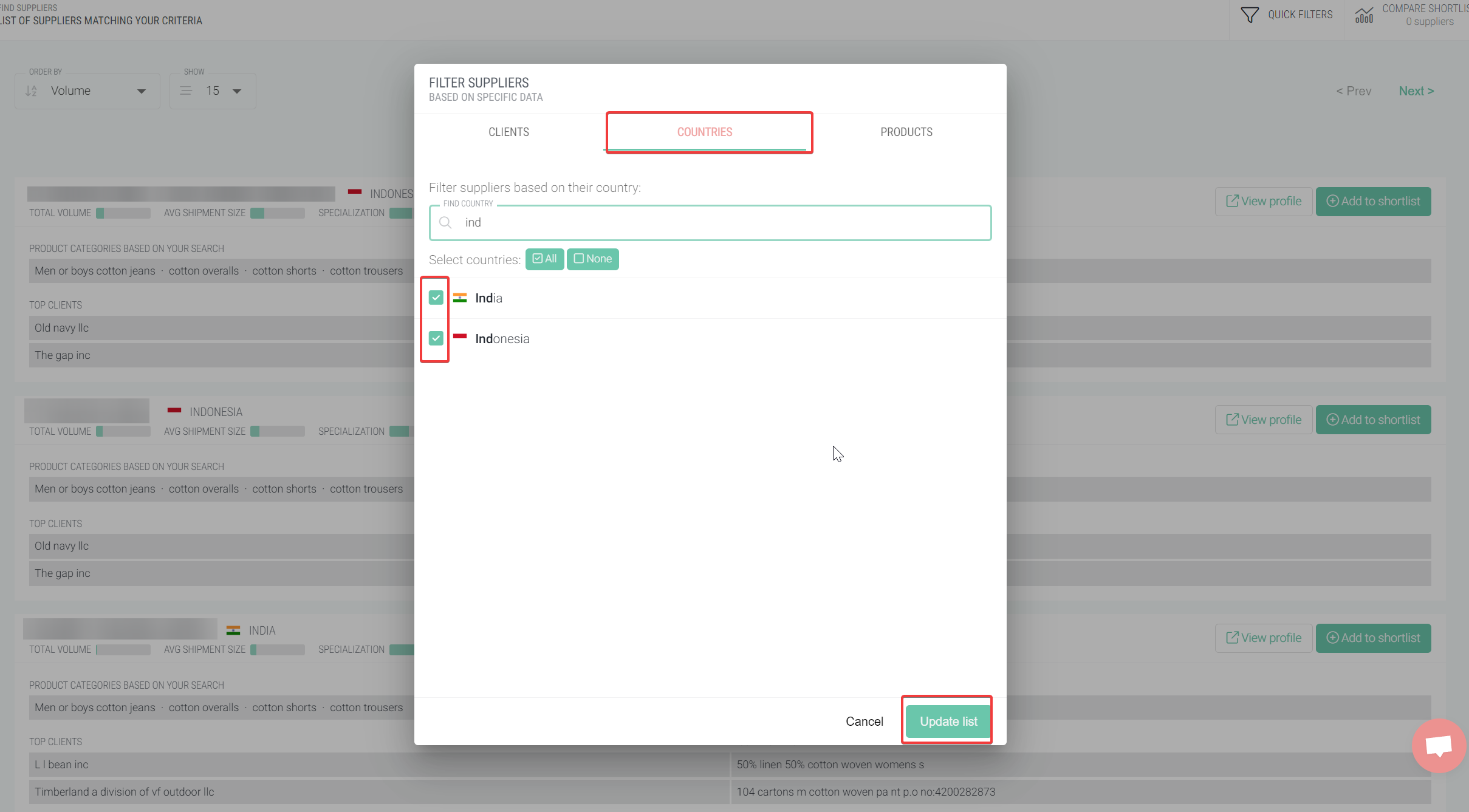 Step 2: Scout Out Competing Suppliers
Now, let's gather intel from the competition or specific suppliers:
Head to the "Suppliers" tab and use the search bar to look for suppliers similar to you by name.
Feel free to select multiple names for a more comprehensive analysis, and then click "Analyse selected rows."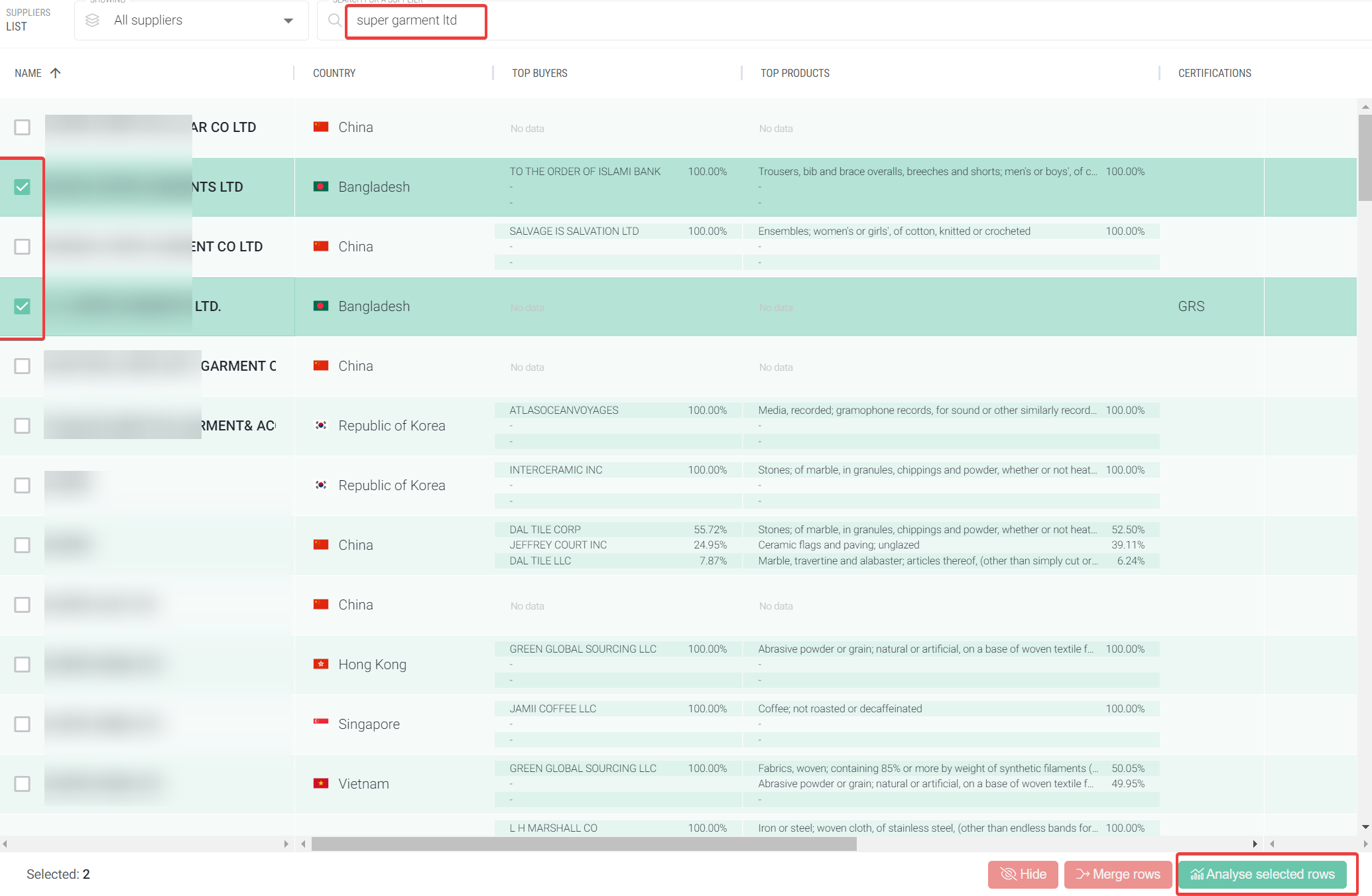 This section provides a wealth of data, including top countries of operation and shipment volume.
The "Clients" and "Product" tabs allow for a more granular view of supplier-buyer relationships. For instance, the "Product" tab clusters buyers by product categories.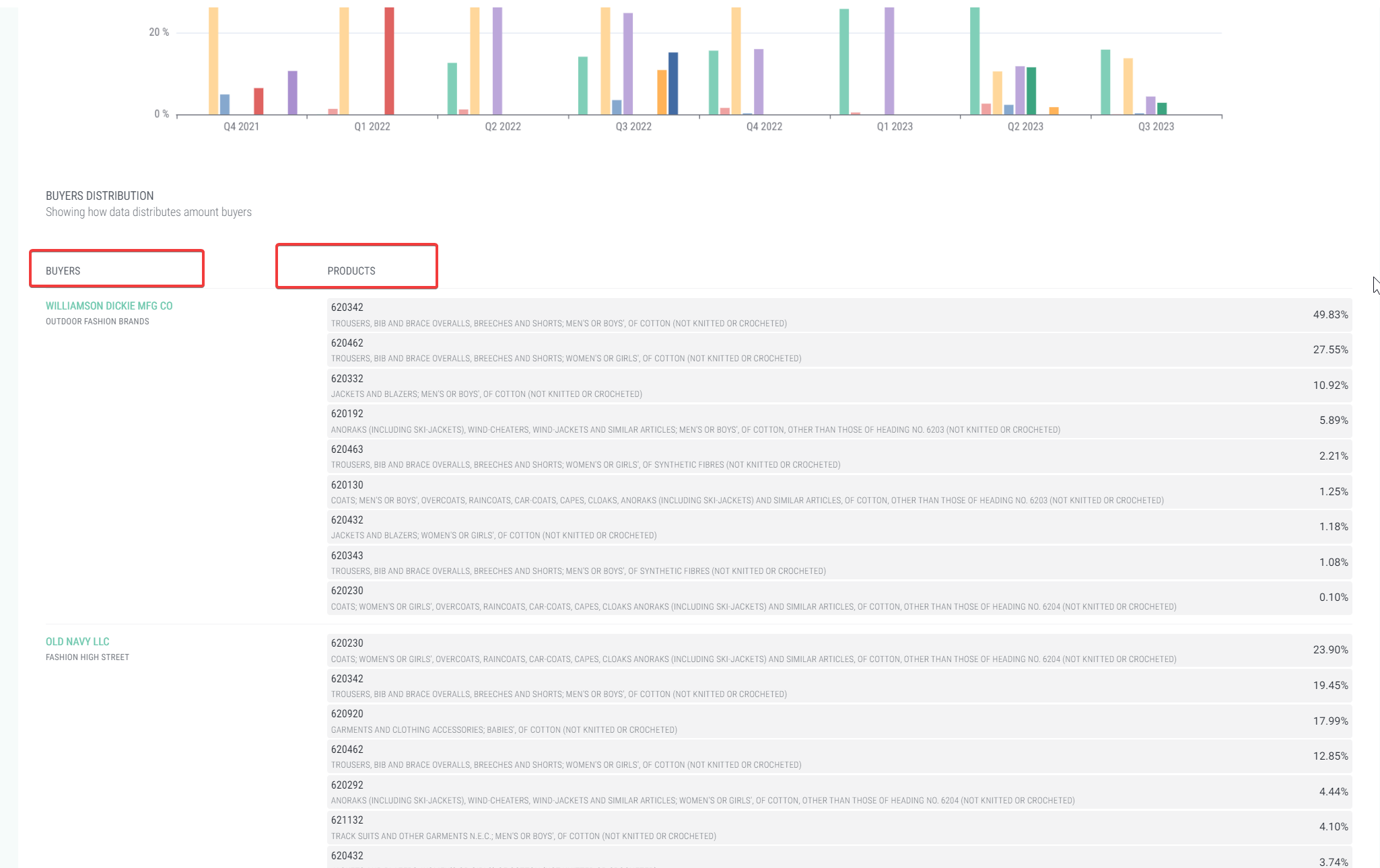 The powerful "Activity" tab offers shipment details, where you can see the description of goods sent, date, weight of each shipment and allowing you to filter by anything you like.
Last but not least, delve into individual buyer profiles to see their recent activity, volumes, and other suppliers they work with.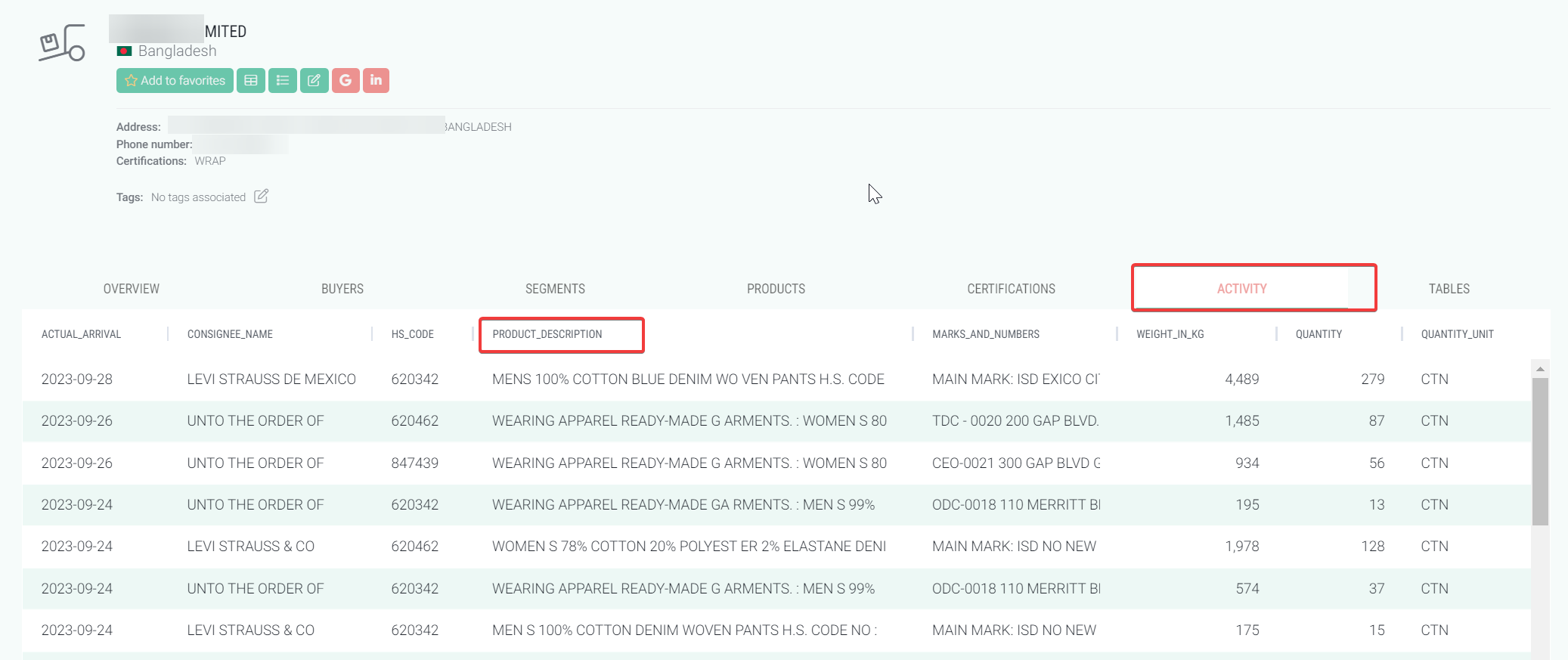 Step 3: Explore By Product
Use the search bar at the top of the screen to find your product.
Multiple products? No problem. Use the checkboxes on the left to select more than one item. Then, click "Analyse selected rows."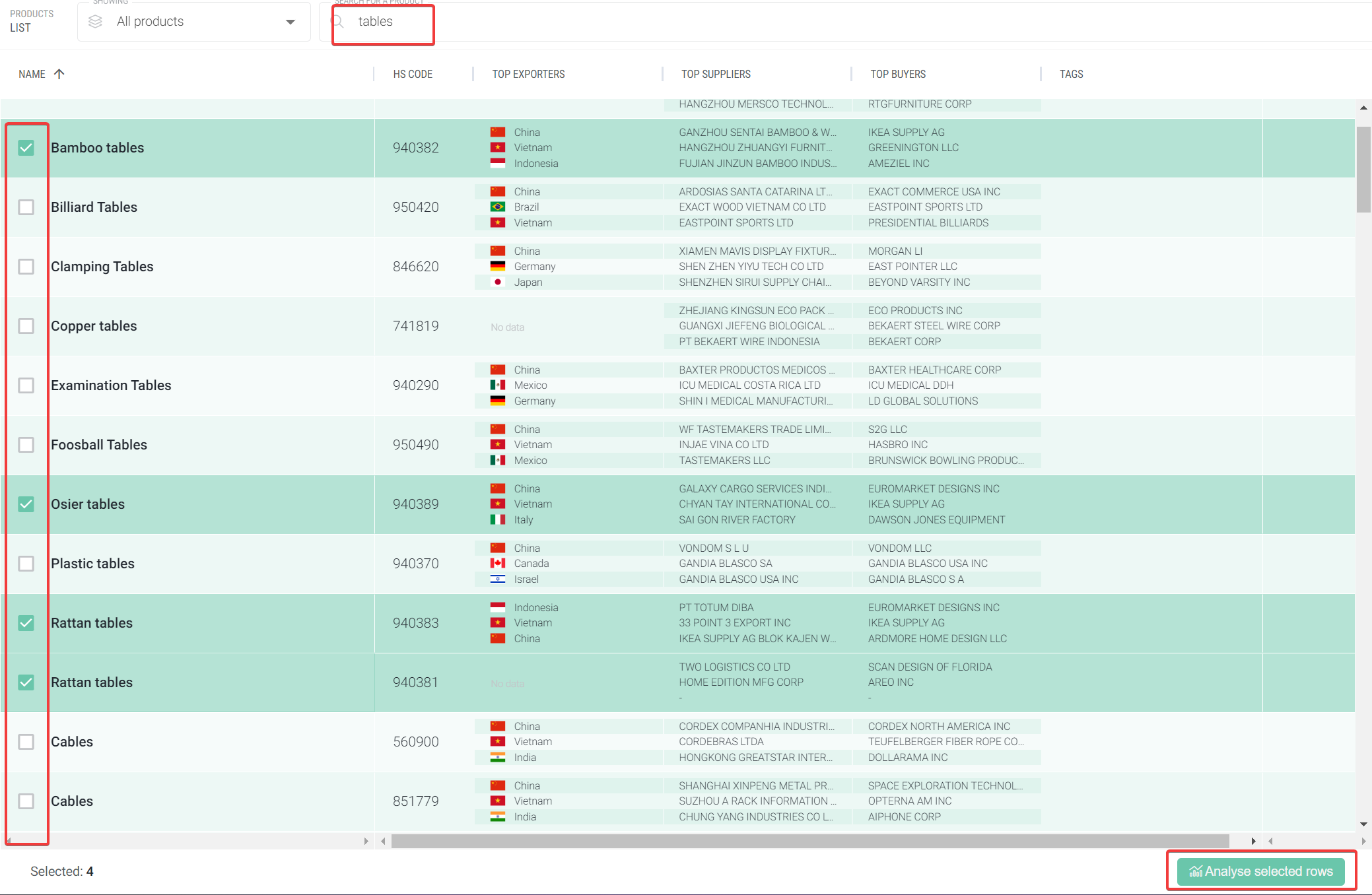 Set the Market to "United States of America" to see importers and exporters.
Navigate to the "Suppliers" or "Buyers" tab according to your needs. These sections reveal the top buyers and overseas suppliers. The data is rich, and trends are easily discernible through adjustable graphs.
Explore each supplier or buyer in details by clicking on their names.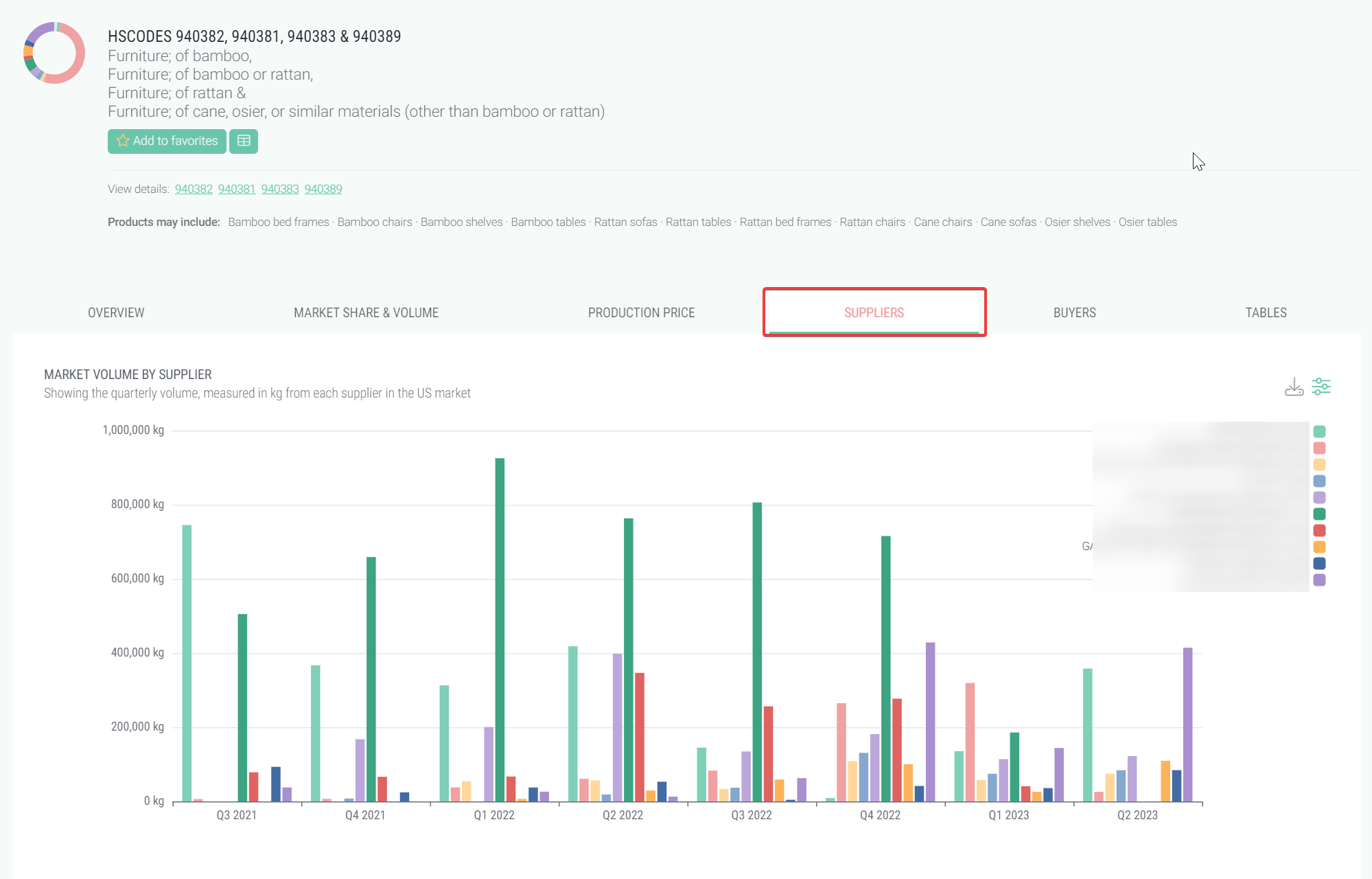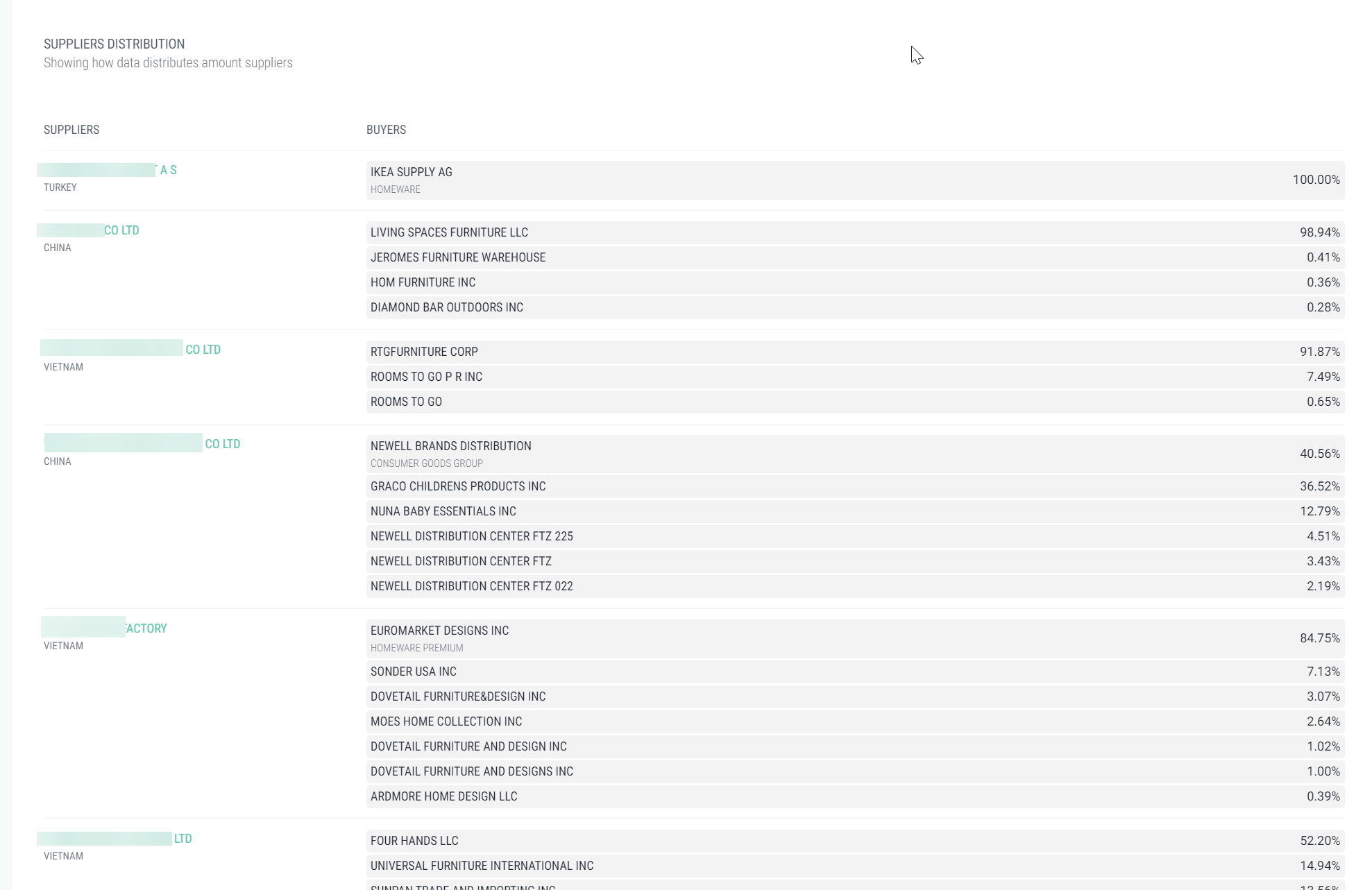 Sourcing Playground aims to simplify your sourcing journey, offering a variety of tools to find, vet, and connect with suppliers. Want to explore more functionalities? Check out our other use cases for additional insights. 
Ready to Get Started?
Once you've explored our use-cases, you're one step closer to making more informed decisions. Click below to request a free trial or get in touch with our team!