Strategic sourcing of raw materials for your U.S. operations
Initiate vendor identification and performance assessment, sidestepping the conventional outreach approaches. Utilize critical metrics for nuanced evaluation suitable for your U.S. manufacturing facility.
Harness the analytic capabilities of Sourcing Playground alongside U.S. import data to mitigate material availability risk and optimize cost-efficiency.
Step 1: Multiple pathways are available for supplier discovery on our platform.
First things first, Sourcing Playground offers various methods to begin your search for suppliers. Whether you're well-versed in sourcing or new to the game, there's a pathway tailored for you.
Step 2: For a streamlined approach, deploy our AI-driven tool.
Navigate to "AI Assistant" and opt for "Find a Factory."
Specify your raw material requirements in detail. Try to be specific, for examples: "Block of cellulose for manufacturing cleaning products", "Perforated Paperboard Rolls" or "PTFE Plastic Sheets"
Our AI algorithms will curate suitable product categories based on your input. Please validate each suggestion meticulously. For example we choose "Bleached Kraft Paper Packing Materials · Bleached Lightweight Kraft Paper Roll…"
Upon category selection proceed to "View Supplier List.".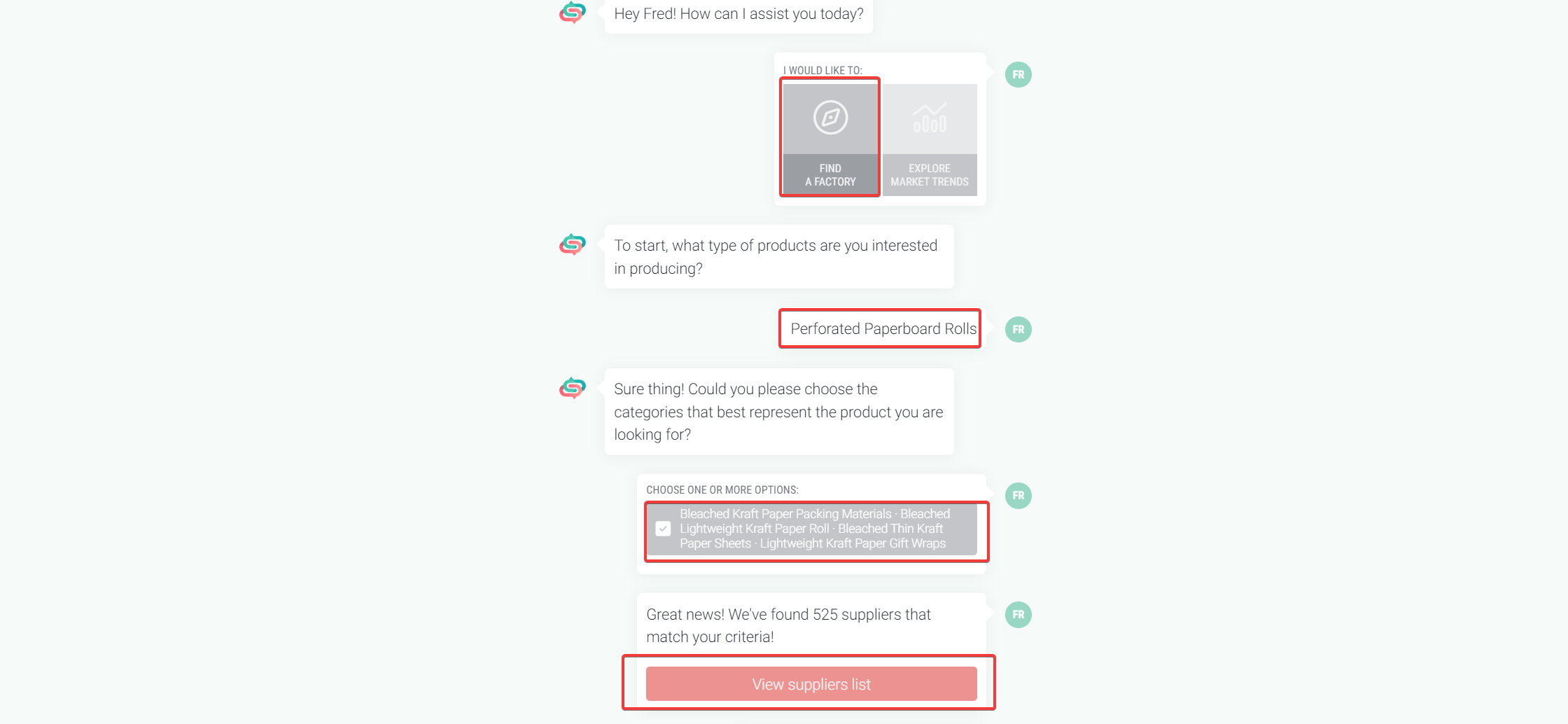 Gain visibility into an extensive list of suppliers, complete with client history, shipping volume, and specialization metrics, underpinned by U.S. shipment data.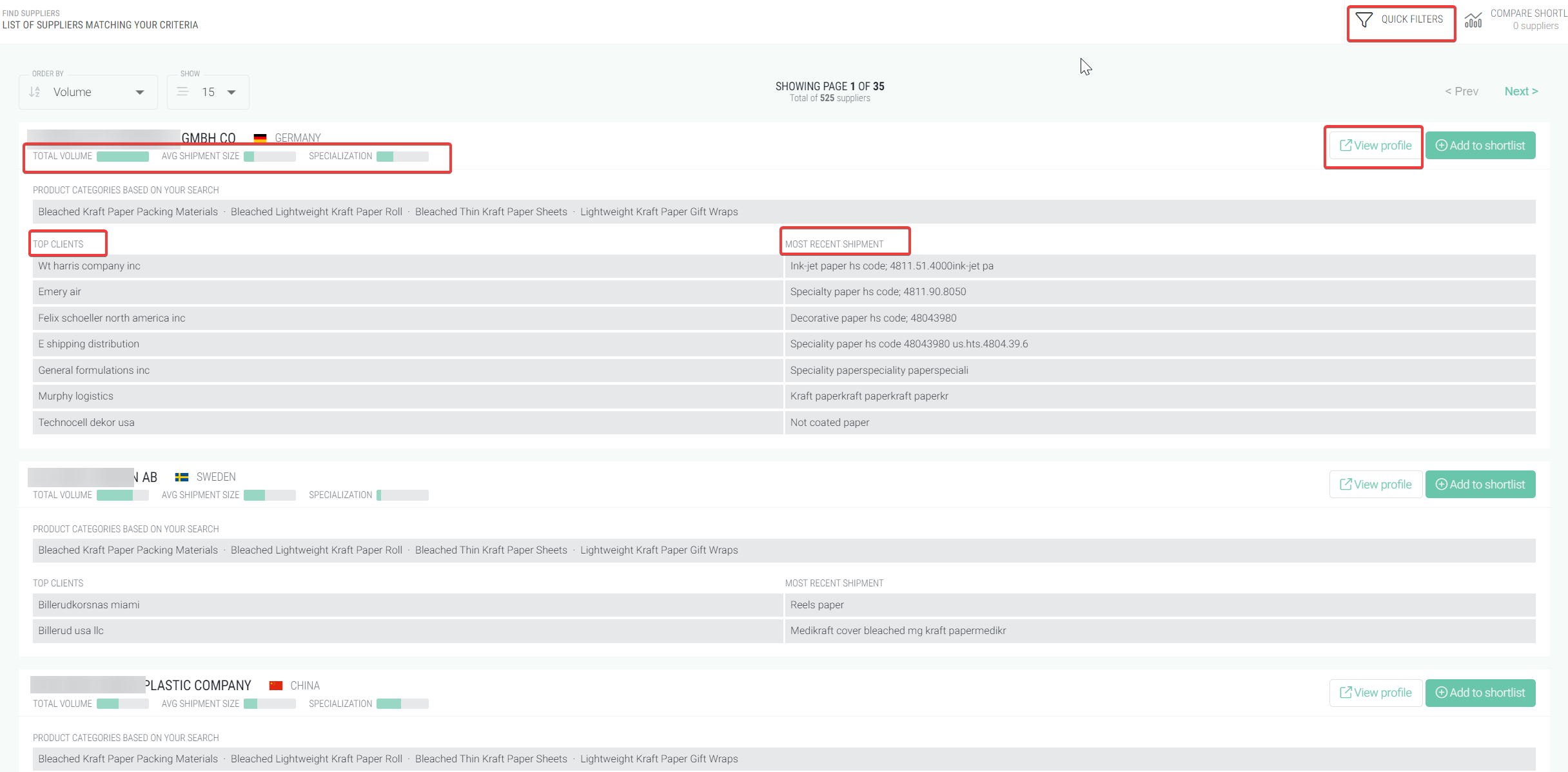 Utilize sorting and filtering options, including countries and by top clients.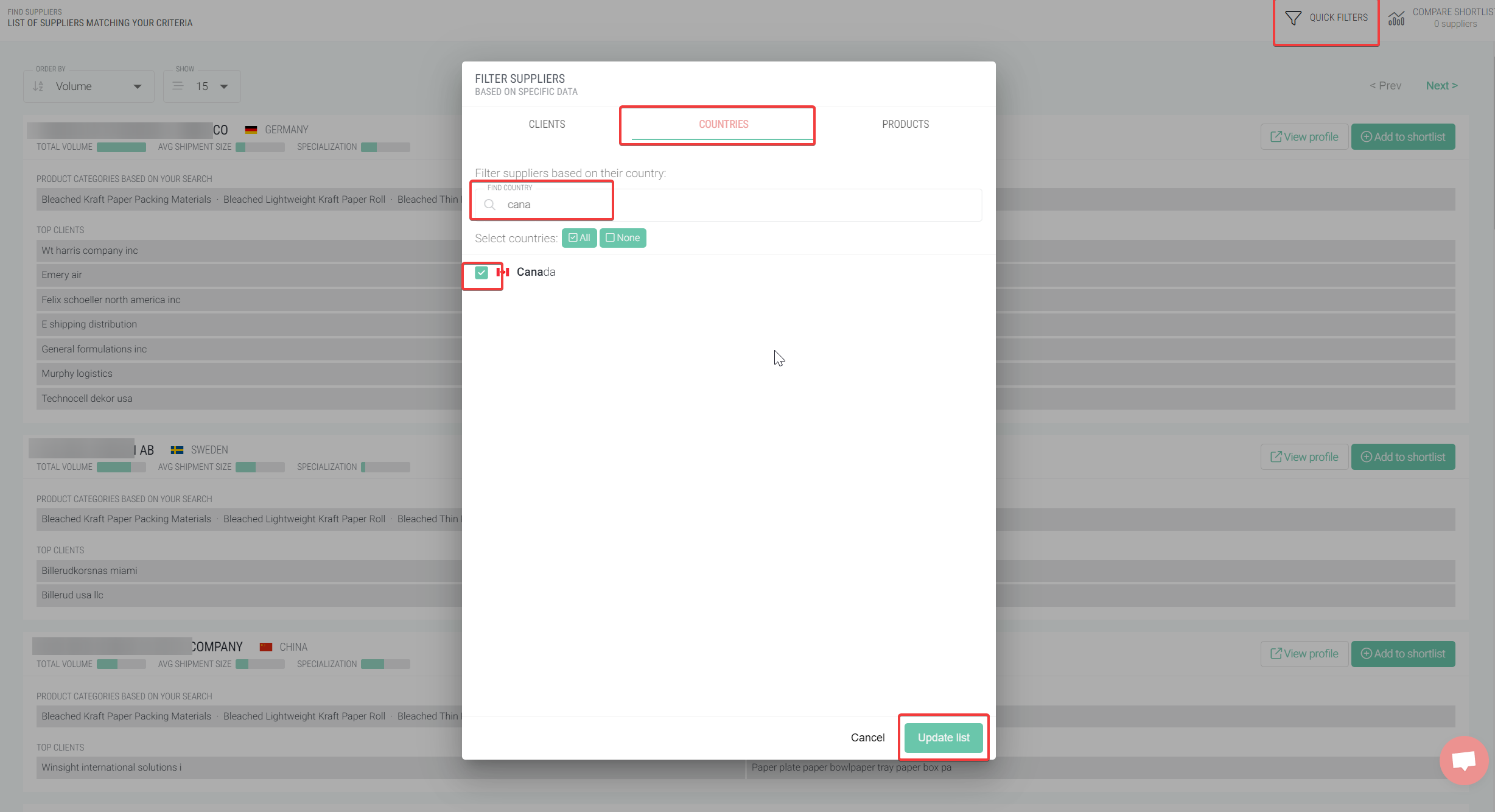 Step 3: In-Depth Supplier Profiles
Delve deeper into each supplier's profile offering a wealth of additional information. The platform provides a comprehensive view to inform your decision-making.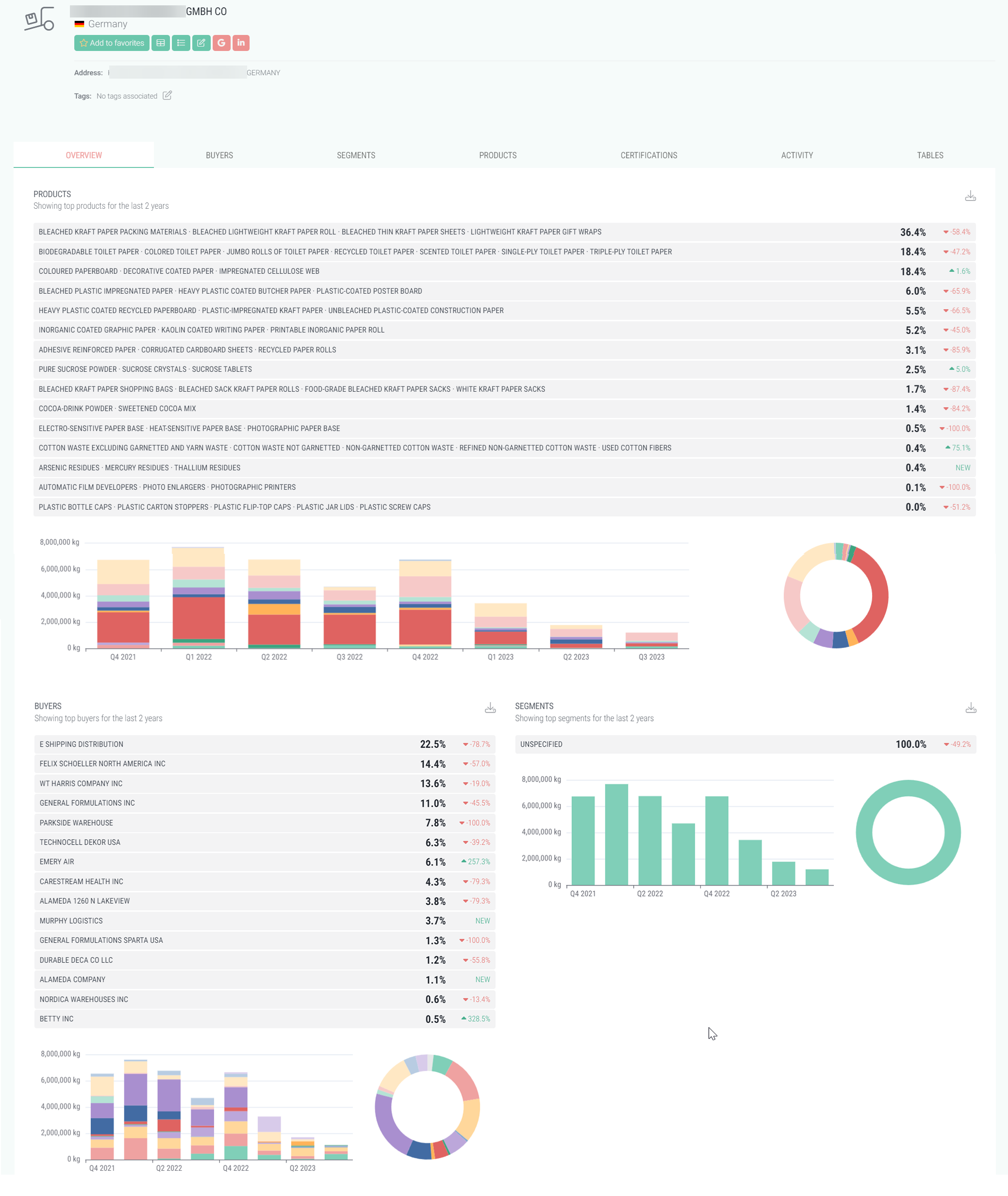 The "Activity" tab provides granular data on recent supplier shipments.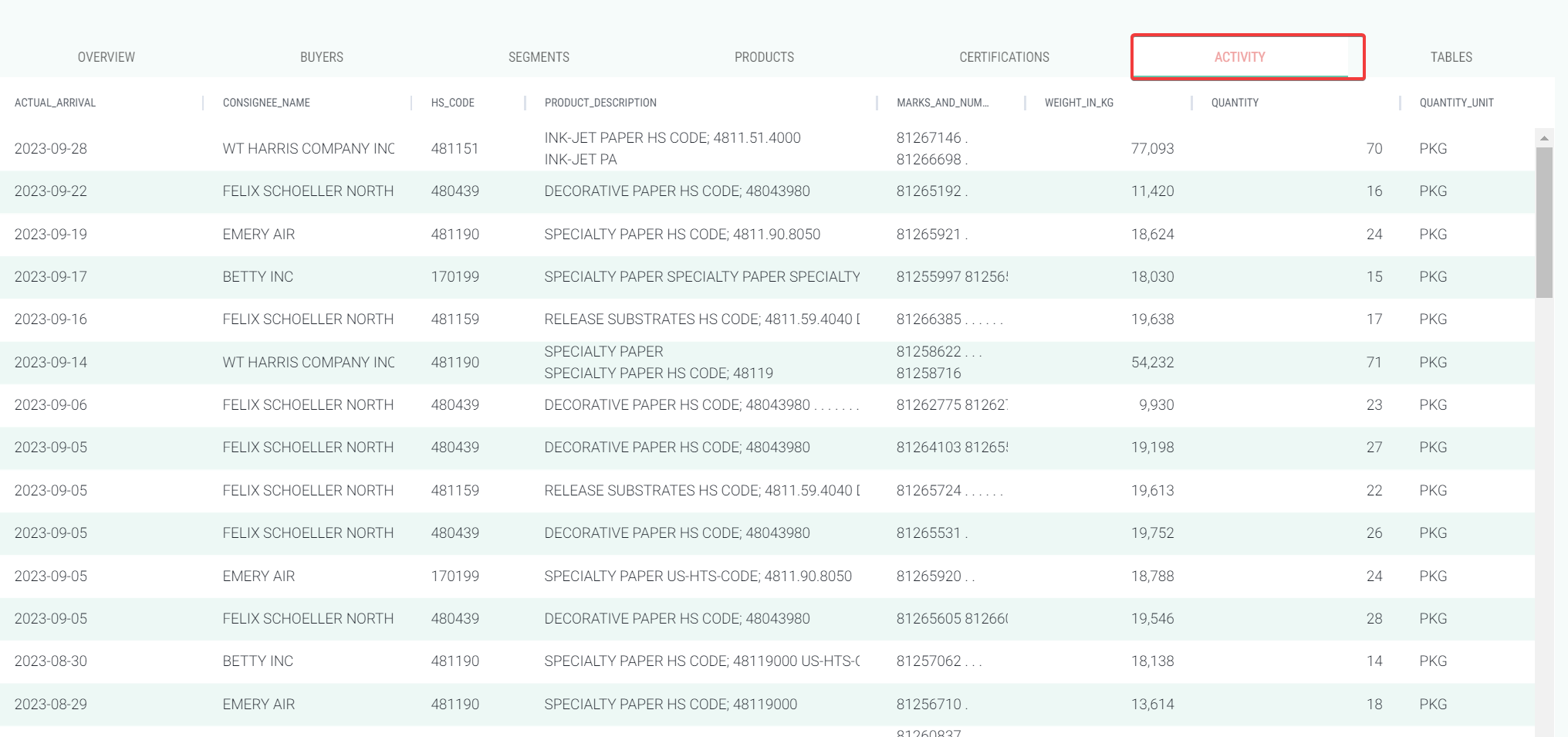 Remember to add promising suppliers to your shortlist. This feature facilitates an easy side-by-side comparison.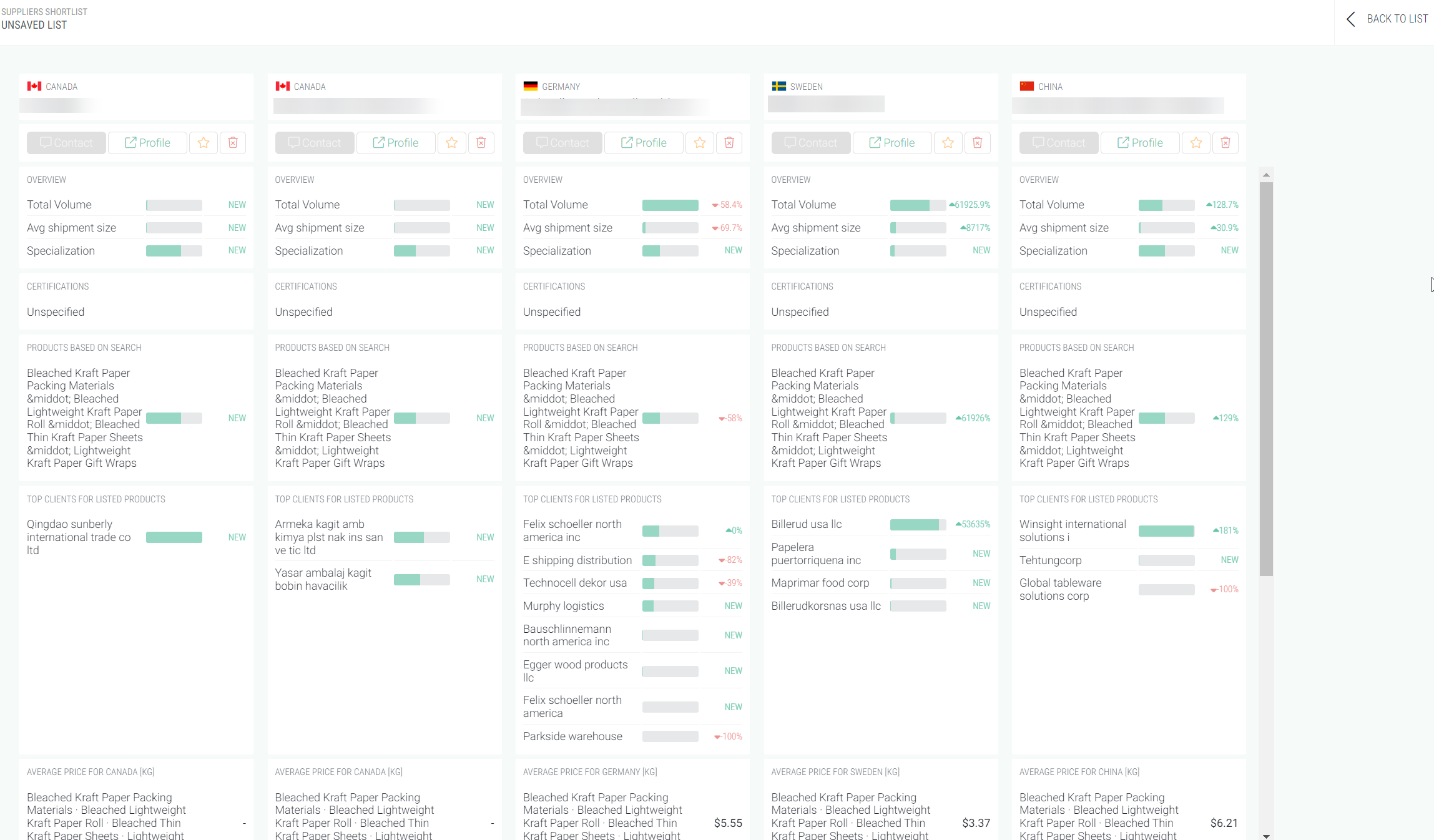 Step 4: Execute product-centric supplier analysis.
Alternatively, look for top suppliers by products.
Visit the "Products" tab and initiate a product search. Multi-product selection enables broader analytics.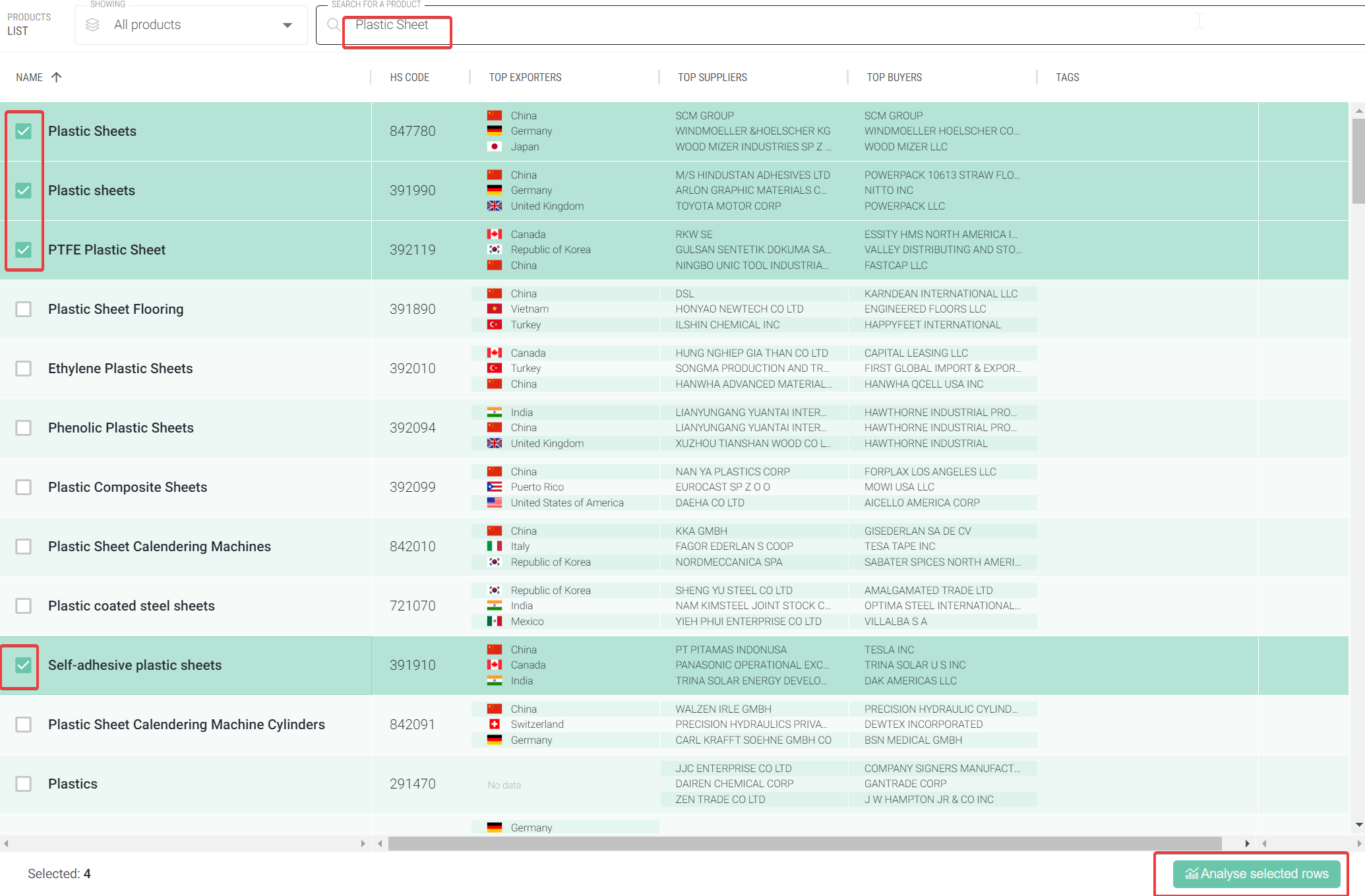 Ensure the results are for the U.S. market through the settings panel on the right.
Top-ranking suppliers populate the overview panel automatically.
Employ country filters to fine-tune your sourcing strategy.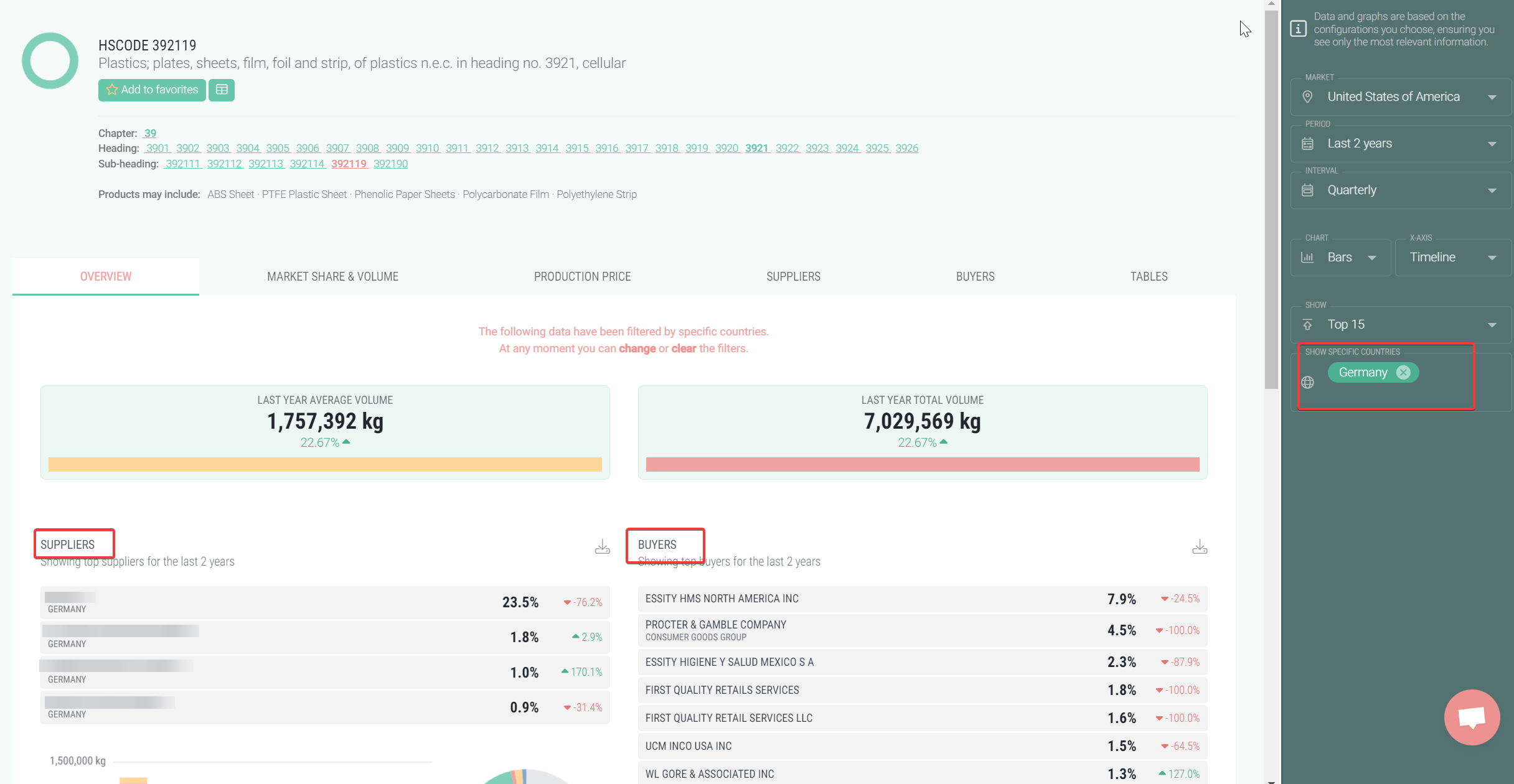 You can also look at the top buyers and go through their supplier list.
Our U.S.-centric data affords detailed supplier and brand insights, including volume metrics.
Sourcing Playground aims to simplify your sourcing journey, offering a variety of tools to find, vet, and connect with suppliers. Want to explore more functionalities? Check out our other use cases for additional insights. 
Ready to Get Started?
Once you've explored our use-cases, you're one step closer to making more informed sourcing decisions. Click below to request a free trial or get in touch with our team!